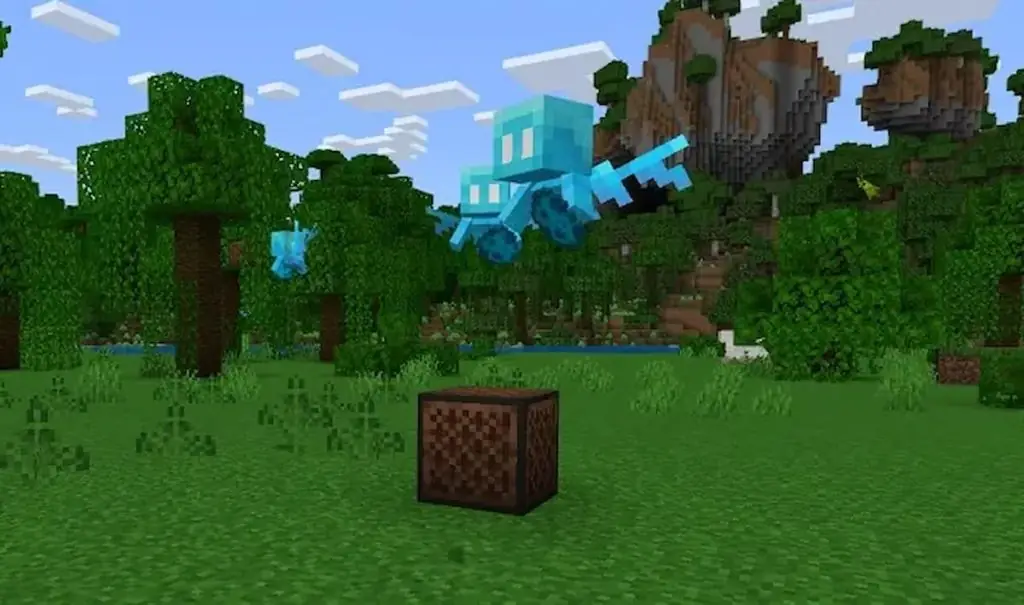 The Allay is the floating angel-like mob that's featured in the Minecraft — The Wild Update. Not only are these incredibly helpful and adorable little creatures fantastic for collecting items and as just general companions. But they also so happen to love music! So much so that they can even dance for you.
This is why we've chosen to look over how to make Allays dance in Minecraft — The Wild Update.
Now, anybody familiar with Minecraft knows that Allays aren't the only creature that likes to get down and boogie. Whether it be a cow, pig, parrot or even a zombie. There are numerous mobs that love to dance in Minecraft. That being said, it's a little bit different if you want to get an Allay to dance for you.
Related: Minecraft – The Wild Update: How to Get Allays to Help You Collect Items
First of all, a lot of these other mobs will only dance if they're next to a jukebox when a music disc is playing. Although, it seems as though the Allays enjoy the sound and rhythms emitted from an Observe Block as well as a jukebox.
If you've got a jukebox, then the Allay will instantly jump into a dance animation once it hears the jukebox playing. Then, when the music stops playing, or the Allay gets too far away from the jukebox, it will immediately stop dancing.
However, should you spawn an Observe Block and hit it with a constant rhythm, then the Allays will twirl around in the air. Which makes it appear like they're dancing to the beat.
That's everything you need to know about how to make Allays dance in Minecraft — The Wild Update. Be sure to check out some of our other Minecraft-themed content, like how to make Reinforced Deepslate in Minecraft, as well as our dedicated guides section for more information on other popular gaming titles.