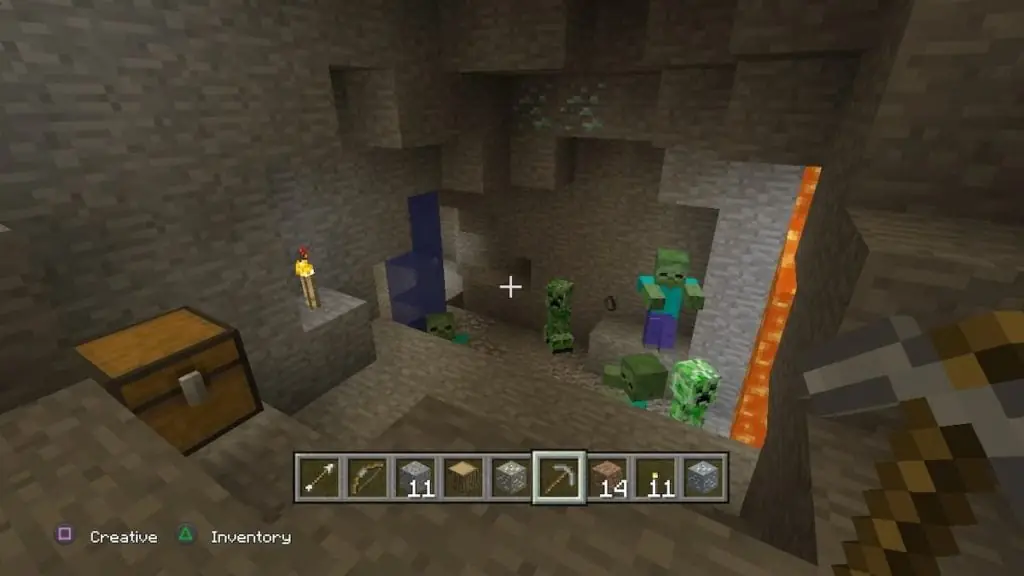 Biomes are specific regions of the world in Minecraft that feature distinct geographical characteristics. From deserts and jungles to forests and swamps. Minecraft quite literally has it all. That is except for a dark, dingy and dangerous biome that houses the Warden.
Until now…
Minecraft introduced this new biome in their recent 1.19 "The Wild" update. So, today we're going to look at how you can find the Deep Dark biome in Minecraft.
Minecraft – The Wild Update: How to Find the Deep Dark Biome
The newest Minecraft update has introduced tons of fresh content. Such as new mobs, blocks and most importantly, biomes. One of the most intriguing biomes included is the Deep Dark biome. That being said, it also so happens to be the most difficult to find.
The Deep Dark biome is a rare underground area that's houses the Warden, as well as numerous Sculk blocks. It's also the location where we can expect to discover Ancient Cities at some point in the near future. However, since this area is hidden deep underground, there are only a few ways to find it.
Related: How to get Mods on Minecraft Education Edition
Here are the easiest ways to find the Deep Dark biome in Minecraft.
Mine far below the ground's surface until you reach the area.
Locate a cave that runs deep enough and connects to the biome.
These biomes are similar to caves in that they can only spawn underground. They also tend to be connected to caves. So, searching for this biome through pre-made caves as opposed to mining your way there is likely to be a far more effective and efficient method.
You can also use the "/locate" command to find the nearest Deep Dark biome to you. To do this, you must;
Open the chat using "T".
Type "/locatebiome minecraft:deep_dark"
Click on the coordinates you're provided with to teleport there directly. Or use the coordinates to find the biome's location on your own.
That's everything you need to know about how to find the Deep Dark biome in Minecraft: The Wild update. Be sure to check out more of our Minecraft-themed guides here at Gamer Journalist. Like how to cure a zombie villager. As well as our guides section for more information on other popular gaming titles.