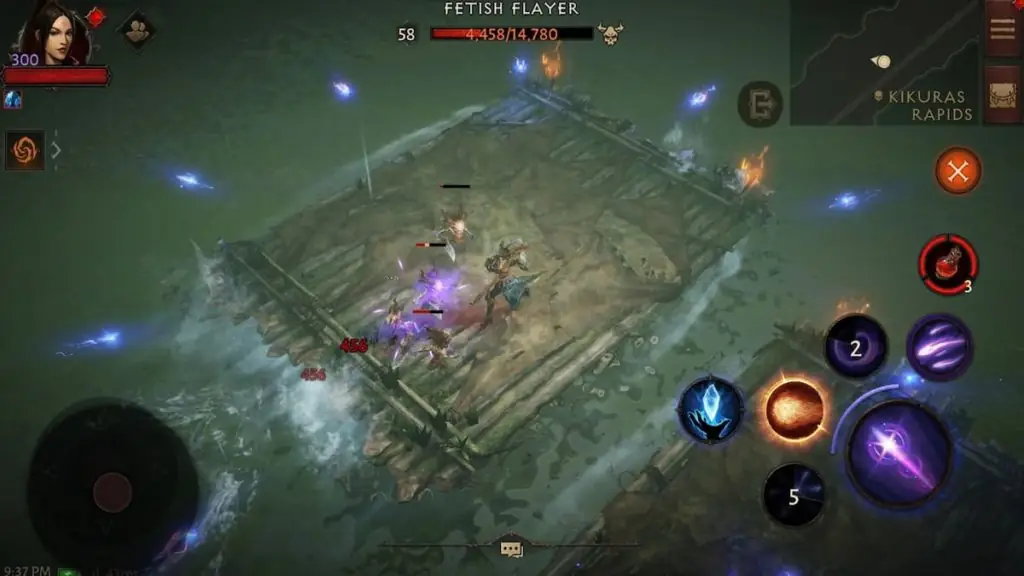 When you're playing an online game, and especially one on a phone or tablet, a steady connection is absolutely vital. If there's something wrong with a game, either on the server side or on your end, your entire experience will be diminished, assuming you can even log in at all. If you're ever concerned about not being able to play Diablo Immortal due to server issues, then arm yourself with information! Here's how to check Diablo Immortal's server status.
Are Diablo Immortal Servers Down? How to Check Server Status
When games like Diablo Immortal experience some manner of a server issue, it can be difficult to discern the origin on your end. Even if the game gives you some manner of error message preventing you from logging in, or if the performance is choppy, you won't usually get details from the game itself. Instead, there are three spots you can look for information:
Blizzard Customer Support Twitter
Diablo Immortal Twitter
Blizzard Support Website
Blizzard Customer Support Twitter
Since folks with Battle.net accounts tend to run a lot of different Blizzard games at once, Blizzard launched a specialized Twitter account to provide quick and concise updates on all of their games. The Blizzard Customer Support Twitter features news about the latest updates and maintenance periods on all of their games, including Warcraft, Overwatch, and yes, Diablo Immortal.
Related: Diablo Immortal: How to Play Co-Op Multiplayer
Diablo Immortal Twitter
If you're not finding the information you need on the general Customer Support Twitter and need something a little more targeted, you can also check out the official Diablo Immortal Twitter. While this profile is more for promotional purposes, if there are any errors or outages in Diablo Immortal specifically, they should be posted here, along with updates on when they'll be resolved.
Blizzard Support Website
If you're having a particular problem with playing Diablo Immortal, or otherwise can't discern the origin of a consistent error, you may need direct assistance. This is what the Blizzard Support website is for. This site features dedicated help sections for all of Blizzard's games, Diablo Immortal included. The front end will usually have large messages displayed whenever there are server-side issues, and there are also various help topics you can click through for general solutions. If none of that works, you can also get a direct line to Blizzard Customer Support. Do note that you'll need to log in with a Battle.net account to use this site.
Are Diablo Immortal Servers Down?
At the time of writing, on June 2nd, 2022, Diablo Immortal servers are up and running with no reported issues. If you're having difficulty logging in or playing the game, visit one of these sites for information and assistance. Remember, information is the most vital tool you can have in ensuring your ideal gaming experience!