World of Warcraft Classic will quickly be receiving the Wrath of the Lich King enlargement, which is a giant deal as a result of for some people (and I'm one in all them) this was WoW's best period. But the enlargement additionally launched some options, most notably the 'Looking For Group' possibility, which have lengthy been blamed for WoW dropping that early sense of group (rightly or wrongly).
In different phrases, some see WotLK as WoW's golden age. And others see it because the second when WoW started to vary from one thing they cherished into extra of a randoms' theme park, culminating within the game-changing and extremely divisive Cataclysm enlargement. Which actually could not have a greater identify.
This is the strain that Blizzard at present faces with WoW Classic and Wrath of the Lich King. Players need it, but it surely's debatable whether or not they need all of it.
The developer is making an attempt to string the needle of retaining WotLK as what it was, whereas additionally tweaking the issues it (perhaps) obtained unsuitable first time. The 'Looking For Group' possibility, for instance, is gone. And that is simply the beginning: Blizzard's said philosophy with WoW Classic has been "#NoChanges". Now it is "#SomeChanges".
"When World of Warcraft Classic first launched, it followed a very strict design pillar: #NoChanges," says a Blizzard blogpost. "At Blizzard, we faithfully recreated World of Warcraft as it existed in 2006, with as few changes as possible, while still making it able to run in the more modern environment of 2019. But World of Warcraft didn't stop in 2006. It continued to evolve and change over the years.
"[…] However, as we re-release these expansions, we discover the design pillar #NoChanges isn't ample anymore. With World of Warcraft's expansions got here design modifications to the game, and a few of these modifications weren't per the best way Classic World of Warcraft felt […] Where ought to the evolution of the game cease, if we need to retain that Classic really feel even whereas releasing new content material?"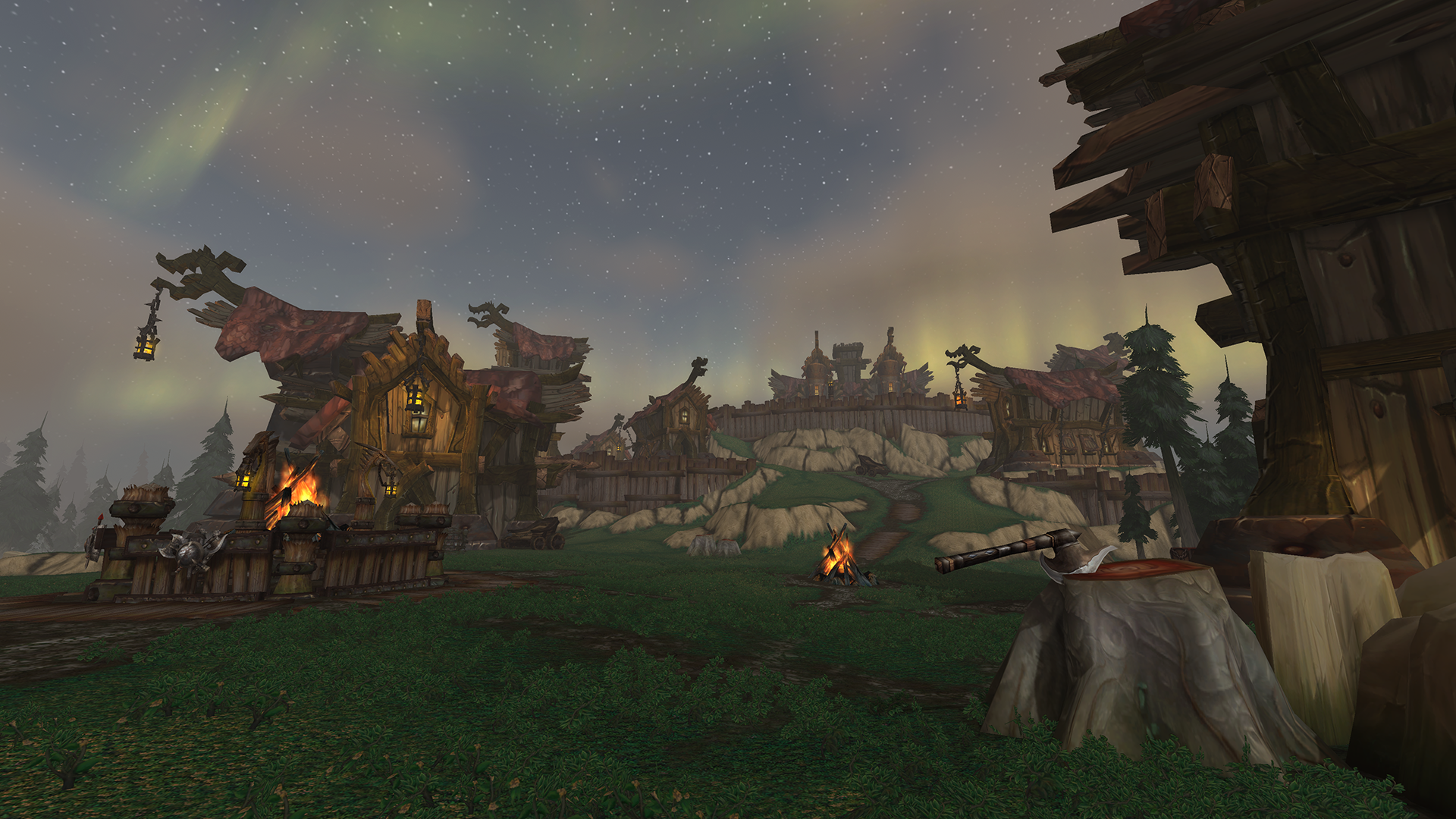 Thus, WoW Classic now has 'design pillars' for #SomeChanges. Yes the hashtag is annoying. The first is to "Nurture and protect social experiences", which the blogpost will get reasonably into the weeds on. "Repeat serendipitous interactions" are essential, which means that ideally you'll stumble upon the identical individuals a number of instances in several methods, and in a optimistic method. Essentially the game's social instruments are going to be centered on making the world really feel extra like a city, and fewer like an airport terminal.
Another pillar is "Approachable and Familiar", which boils all the way down to retaining issues feeling the best way they have been however streamlining overly advanced methods. The instance given is WotLK's Emblem system "which became needlessly complex and confusing" even when it was beloved by many. The manner raid loot works is now principally easier: "We're hoping a few small changes there can make the system more approachable for everyone, but still fill the cherished role it served in the original Wrath of the Lich King.
The third and final principle Blizzard outlines is that "The World is the Main Character", which is a cue to go off on one about participant exploration and creating your individual tales. Which is totally advantageous, as a result of it is true, however what the studio has to say about it's principally fuzzy verbiage.
There are, nonetheless, some concrete examples of the modifications being made: to itemisation particularly. Blizzard lists its 4 targets and the rules they function follows:
Foster a vibrant participant ecosystem participating in all WotLK instanced content material. Serves: Nurture and Protect Social Experiences
Maintain a wholesome density of gamers having fun with Heroic dungeons all through your entire enlargement. Serves: Nurture and Protect Social Experiences and Approachable and Familiar
Preserve nostalgic itemization parts. Serves: Approachable and Familiar and The World is the Main Character
Provide a constant itemization scheme throughout all enlargement phases. Serves: Approachable and Familiar
Blizzard goes on to element some concepts it is eager about however hasn't but applied, "such as 10-player and 25-player raids dropping the same items, Heroic dungeons getting improved drops, or increasing the starting difficulty of Heroic dungeons." One change it has made is to make Naxxramas a bit harder, as a result of the studio reckons it ended up simpler than meant. 
Heroic dungeons are additionally getting a rework in loot and difficulty, so that they keep enticing to gamers for longer: These rapidly grew to become embarrassingly straightforward in OG Wrath time. Blizzard says it might additionally add new challenges to the dungeons to assist out with this, and appropriate rewards. 
Finally the developer reassures gamers that, no matter modifications are made, "we will ensure all WotLK raid and dungeon items can still be acquired, as well as their unique art."
The blogpost ends with a re-iteration of the three WoW Classic design pillars, although actually the take-home message is that that is when WoW Classic begins to noticeably diverge from OG WoW. This was all the time the large query with the entire undertaking: Does it simply comply with the unique game's historical past precisely, or do Blizzard make 'enhancements' with hindsight?
We're on the latter path. Wrath of the Lich King will certainly see renewed curiosity in WoW Classic: if you happen to ask me, the game was by no means higher than through the return of Arthas. Blizzard hasn't but dated the enlargement but it surely's due this 12 months, and this is the whole lot we learn about how the studio is bringing again one in all WoW's best eras.