Uncover the Dragon Isles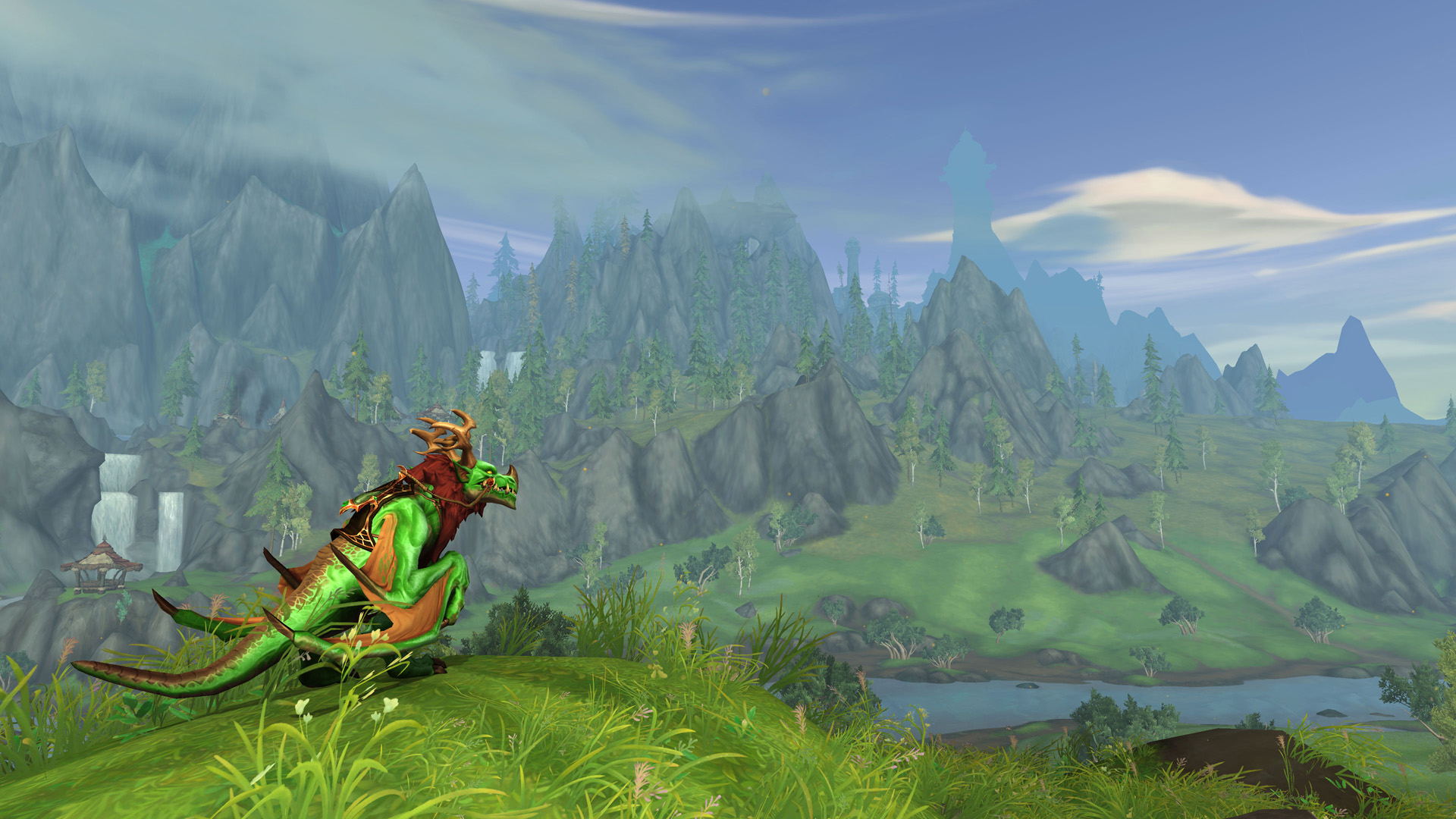 Dracthyr Evokers: The brand new race and sophistication
Dragonriding: Take to the skies
Dragon Glyphs: Improve your dragonriding
Dragonflight professions: What's new
Dragonflight Renown: Befriend the factions
The Allegiance to One quest asks you to decide on Wrathion or Sabellian in World of Warcraft: Dragonflight. These squabbling dragons have their residence within the Obsidian Citadel within the Waking Shores zone of the Dragon Isles. Every is vying for management of the Black Dragonflight, and you will want to choose between them.
Fortunately the Allegiance to One quest that prompts you to make the choice is offered weekly, so that you needn't fear when you change your thoughts later. Each dragons dole out distinctive rewards, nonetheless, so that you may wish to prioritise one over the opposite. Here is what it's worthwhile to know in regards to the Wrathion or Sabellian selection.
WoW: Dragonflight Allegiance to One selection 
You will meet each Wrathion and Sabellian whilst you work your method via the marketing campaign within the Waking Shores, but it surely's not till you attain stage 70 that you can choose a facet, albeit quickly.
When you full the primary marketing campaign and unlock world quests, and attain max stage, you must see the Allegiance to One world quest show up on the Waking Shores map, on the Obsidian Citadel within the west. When you head to this location, you may discover that you could work together with both Wrathion or Sabellian to deliver up the selection window. From right here you'll be able to swear loyalty to both dragon for the week and earn status with them.
As soon as you've got picked a facet, you may get one other quest, Keys of Loyalty. You will get the identical quest irrespective of which dragon you select, however the rewards you will get from every faction will differ.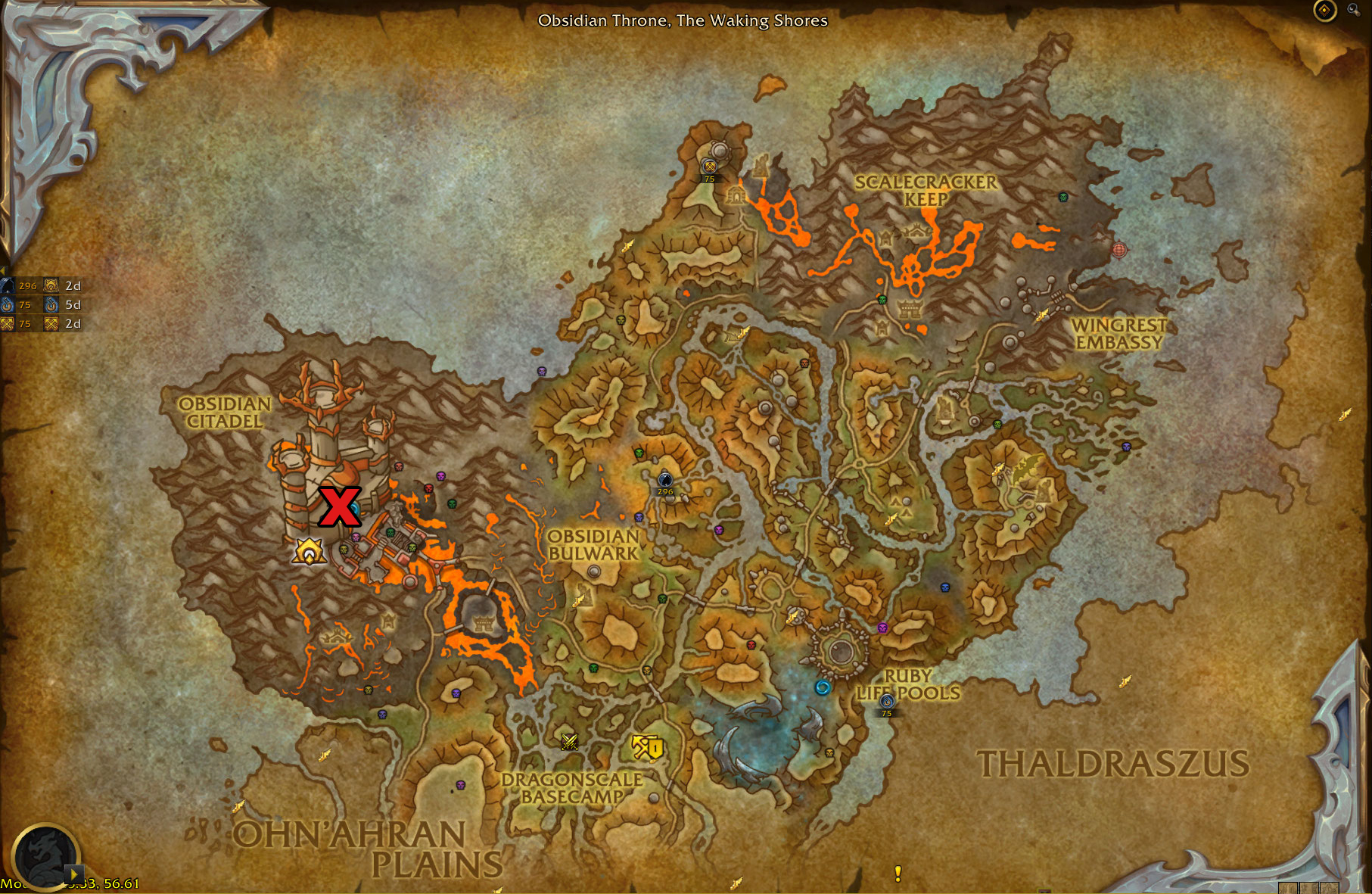 Obsidian Citadel occasions 
The Keys of Loyalty weekly quest asks you to create an Obsidian Key and ship it to your chosen dragon chief. You will must farm the fragments for the important thing from enemies across the Obsidian Citadel and these may be mixed to make the important thing.
Any further keys you make as soon as the weekly quest is full may be given to different NPCs in alternate for status. Each Wrathion and Sabellian give 150 status for their very own faction, whereas each Forgemaster Bazentus and Igys the Believer give 75 for each leaders.
As soon as gamers have handed in a sure variety of keys to those NPCs, an Obsidian Citadel occasion will unlock, providing an additional quest and a piece of status. You possibly can see what number of keys have been delivered to the NPCs by taking a look at their progress bars.
The Obsidian Citadel occasions are: 
Wrathion: Vault Barrier Rune (20 Obsidian keys)
Sabellian: Protection Ready (20 Obsidian keys)
Forgemaster Bazentus: Imbued Armor and Weapons (10 Obsidian keys)
Igys the Believer: Morchok Reformed (10 Obsidian keys)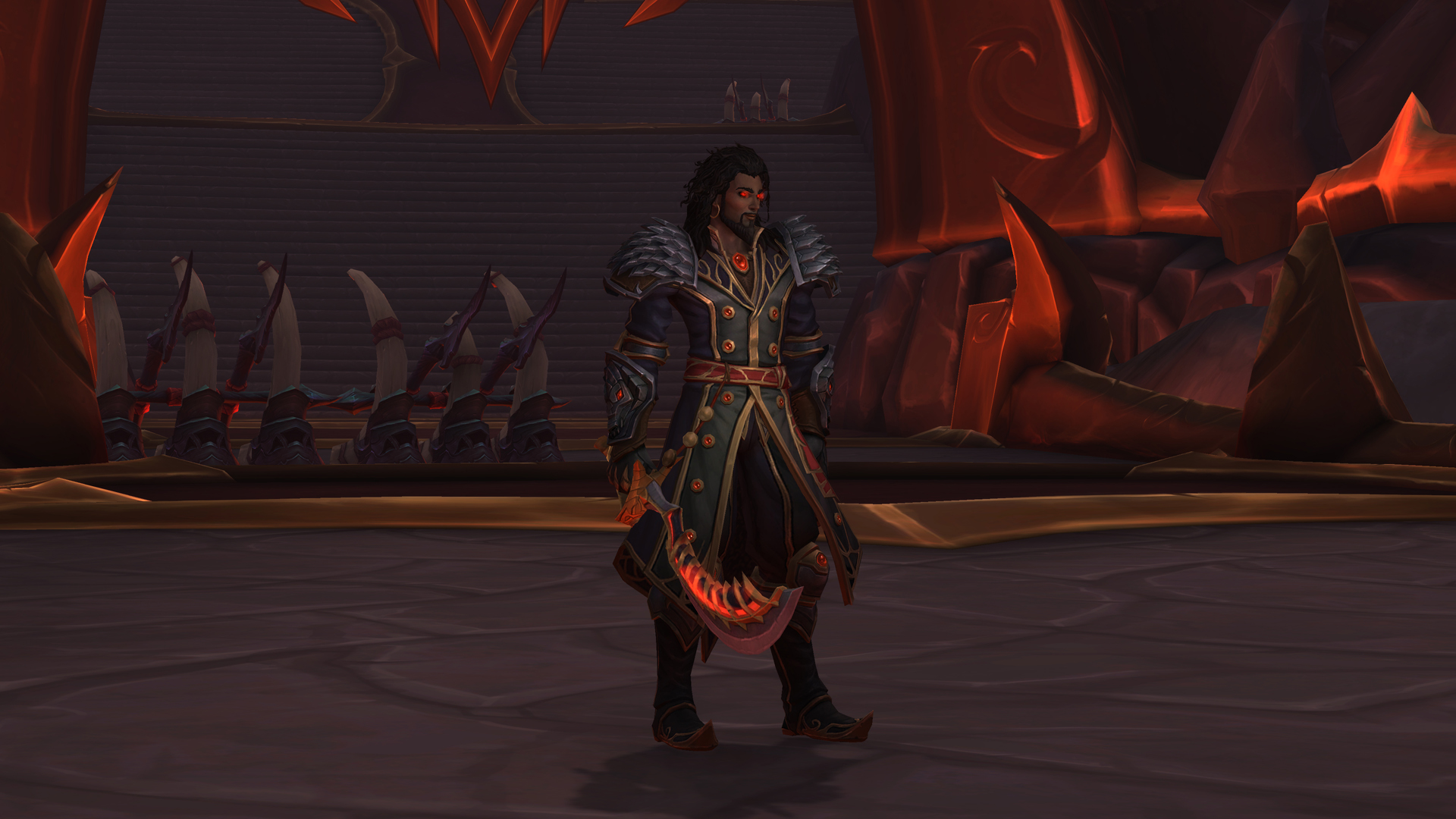 How Wrathion and Sabellian status works 
In addition to the Keys of Loyalty quest and the Obsidian Citadel occasions, there are different weekly quests to select up, too, although your chosen faction will provide extra.
There are 5 ranges of status you may must work via for every of the dragon leaders, however fortunately you will not lose status as soon as you've got earned it, so you'll be able to swap between Wrathion and Sabellian every week if you need. 
Every stage requires 8,400 status to maneuver to the subsequent one, so do not anticipate to achieve True Buddy standing shortly. The status ranges are:
Acquaintance
Cohort
Ally
Fang
Buddy
True Buddy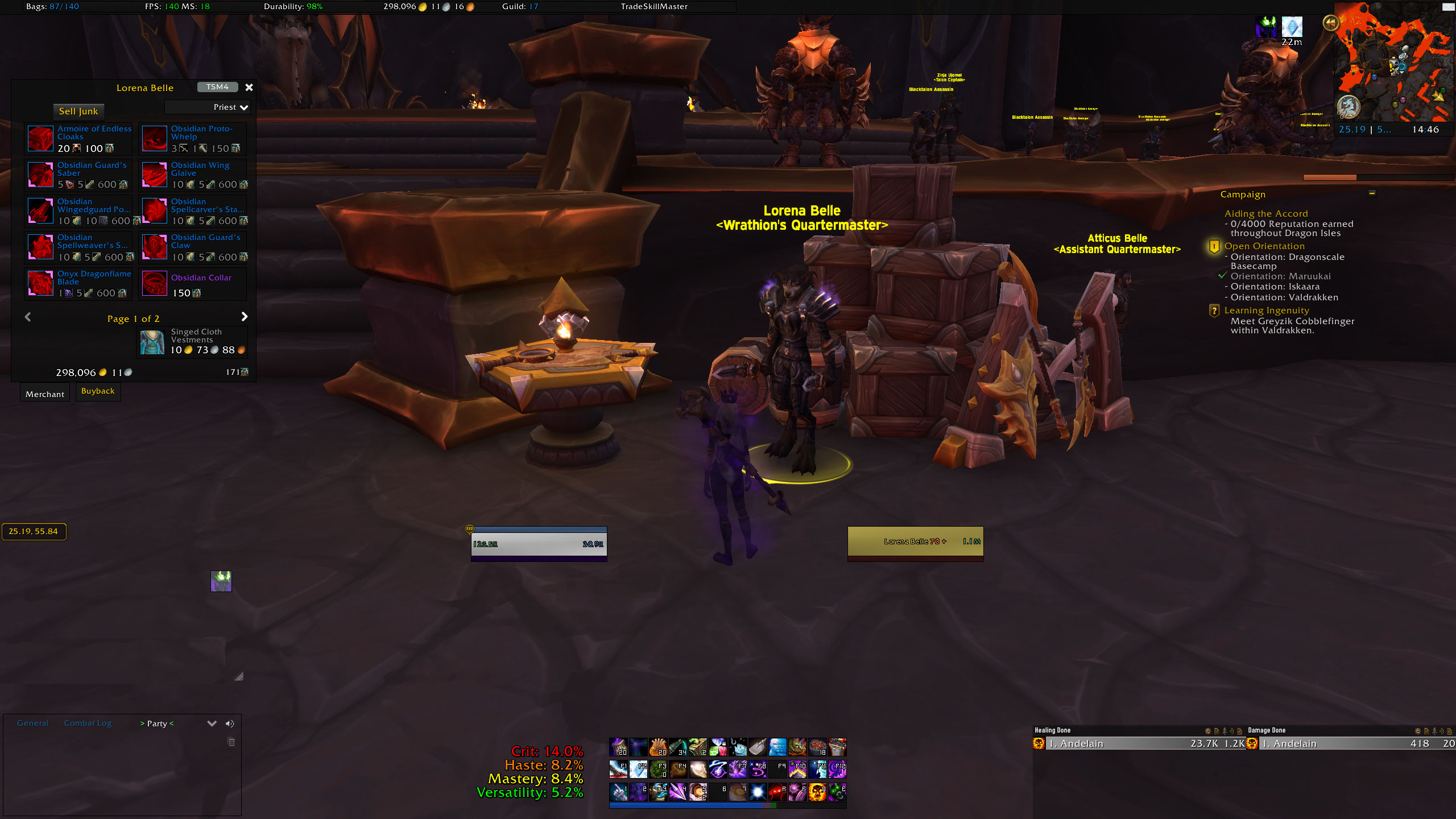 Wrathion and Sabellian rewards 
The rewards provided by each quartermasters are beauty and may vary from pets to transmog objects to dragon customisations. Among the rewards are shared between the 2 factions, whereas others are distinctive. Bear in mind that a few of the objects want a selected status stage to unlock.
Wrathion's rewards:
Armoire of Infinite Cloaks (toy)
Obsidian Proto-Whelp (pet)
Obsidian Guard's Saber (one-handed sword transmog)
Obsidian Wing Glaive (warglaive transmog)
Obsidian Wingedguard Polearm (polearm transmog)
Obsidian Spellcarver's Stave (workers transmog)
Obsidian Spellweaver's Scepter (off-hand transmog)
Sabellian's rewards: 
Obsidian Egg Clutch (toy)
Ensemble: Sabellian's Battlegear Fabric Armor (fabric armor transmog set)
Obsidian Guard's Cutlass (one-handed sword transmog)
Obsidian Guard's Barrier (protect transmog)
Obsidian Spellweaver's Stave (workers transmog)
Obsidian Guard's Skullsplitter (two-handed axe transmog)
Obsidian Wingguard Polearm (polearm transmog)
Each:
Ensemble: Obsidian Dracthyr Battlegear Mail armor (mail armor transmog set)
Obsidian Guard's Claw (fist weapon transmog)
Onyx Dragonflame Blade (one-handed sword transmog)
Obsidian Collar (389ilvl necklace)
Renewed Proto-Drake: Gold and Black armor (dragon customisation)
Highland Drake: Gold and Black armor (dragon customisation)
Cliffside Wylderdrake: Gold and Black armor (dragon customisation)
Obsidian Cape (398ilvl cloak)
Renewed Proto-Drake: Black Scales (dragon customisation)
Windborne Velocidrake: Black Scales (dragon customisation)
Highland Drake: Black Scales (dragon customisation)
Cliffside Wylderdrake: Black Scales (dragon customisation)