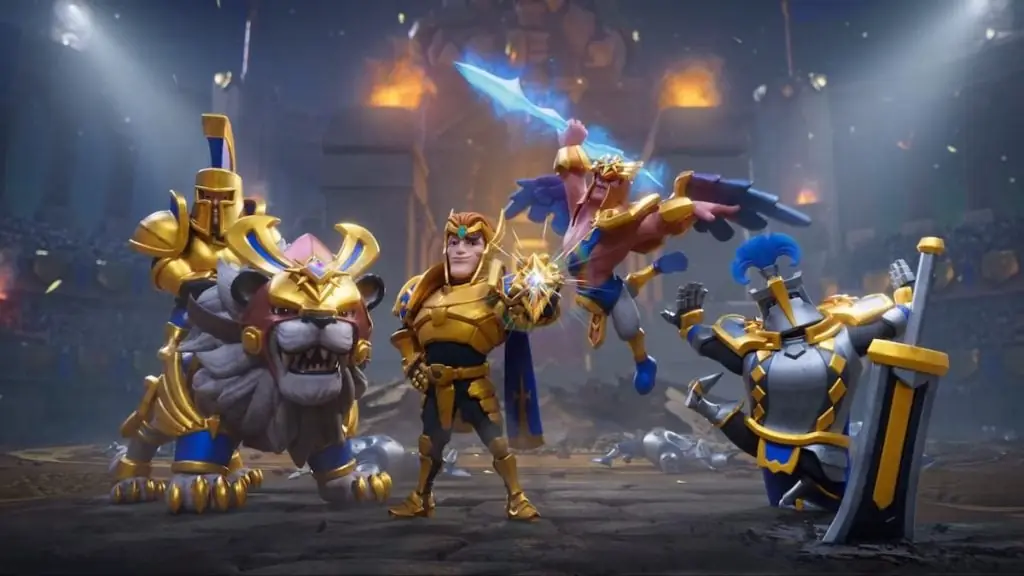 Lords Mobile has an interesting list of several heroes which form one of the most important parts of the game. While players start with two heroes in the game, it is important to know which heroes they should get and upgrade down the path.
The game divides heroes into Hero Class, including Strength, Agility, Might and Intelligence. Apart from classes, heroes have Trophies, Rank, Grade and Medals too. Some heroes are vital to have and upgrade in the game. Let's have a closer look at these heroes.
Related: Lords Mobile: How To Beat Arctic Flipper
There are three heroes which form The Golden Trio. These heroes require an upgrade to Legendary grade as soon as possible. The Golden Trio includes Trickster, Scarlet Bolt and Sage of Storms.
Trickster – A ranged Agility hero, Trickster, can be obtained after acquiring 10 medals. You can get all his medals can from Elite hero stages, Elite 2-6 and Elite 6-6. You will require 330 medals to upgrade Trickster to the Legendary grade.
Scarlet Bolt – Scarlet Bolt is a ranged infantry hero belonging to the Agility class. You can get her with 10 medals after completing Stage 3-18 on Normal mode. Once you get Scarlet Bolt, you will need 330 medals to upgrade her to the Legendary grade.
Sage of Storms – A ranged cavalry hero from the Intelligence class, Sage of Storms is an old wizard on a horse. He is one of the easiest heroes to attain in the game. You will automatically unlock Sage of Storms after completing Hero Stages 1-3 on Normal Mode. Once you get your hands on the old wizard, you will need 320 medals to upgrade Sage of Storms to the Legendary grade.
So those are the three heroes you need to upgrade first in Lords Mobile.