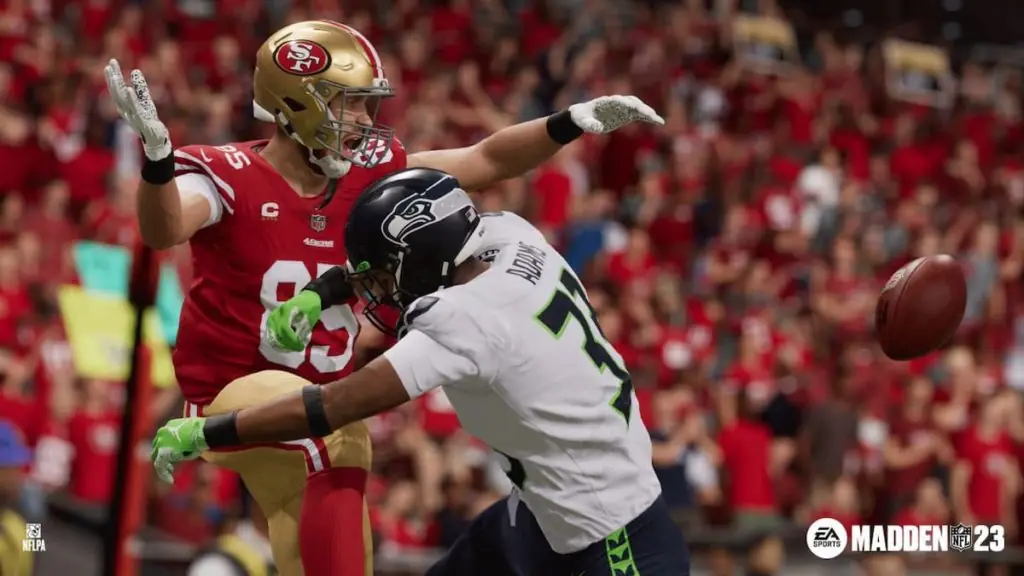 The Madden player ratings reveal is one of the most highly-anticipated events of the summer. Providing fans with a glimpse of how some of the biggest stars in football have been graded leading up to the upcoming NFL season. However, not much is known regarding when this information for Madden 23 will be made available.
Here is everything we know so far as to when the official Madden 23 player ratings will be revealed.
For both Madden 22 and Madden 21, EA Sports partnered with ESPN to hold an official "Ratings Week". In which the ratings for every position group were revealed over the course of that given week. However, since the EA Play 2022 live event has been cancelled, it's hard to predict when the Madden 23 player ratings will be announced.
Related: Madden 23 – Has John Madden Appeared on the Cover Before?
With Madden 21, the player ratings were unveiled every day from July 13 to July 17, while Madden 22 held their Ratings Week from July 25 to July 30. Taking this into account, there's a good chance that the player ratings for Madden 23 will be revealed sometime around mid-late July.
If I had to guess, I would say most likely between July 18 and July 22, as this would fall exactly one month before the release date of Madden 23. Although, this is mere speculation.
It's also worth noting that there has been several leaks in recent weeks by Twitter user @Madden23Leaks. Who's posted lists of every player and team's supposed ratings in Madden 23. For instance, here are the alleged members of the coveted 99 Club;
Patrick Mahomes (99) – QB, Kansas City Chiefs
Davante Adams (99) – WR, Las Vegas Raiders
Cooper Kupp (99) – WR, Los Angeles Rams
Aaron Donald (99) – DT, Los Angeles Rams
Myles Garrett (99) – DE, Cleveland Browns
TJ Watt (99) – LB, Pittsburgh Steelers
Obviously, these are simply leaks by an account not associated with EA or Madden. So, only time will tell how accurate these ratings truly are.
That's everything you need to know about when the Madden 23 player ratings will be revealed. For now, be sure to check out some of our other Madden-themed content here at Gamer Journalist. Like how to use FieldSENSE in Madden 23.