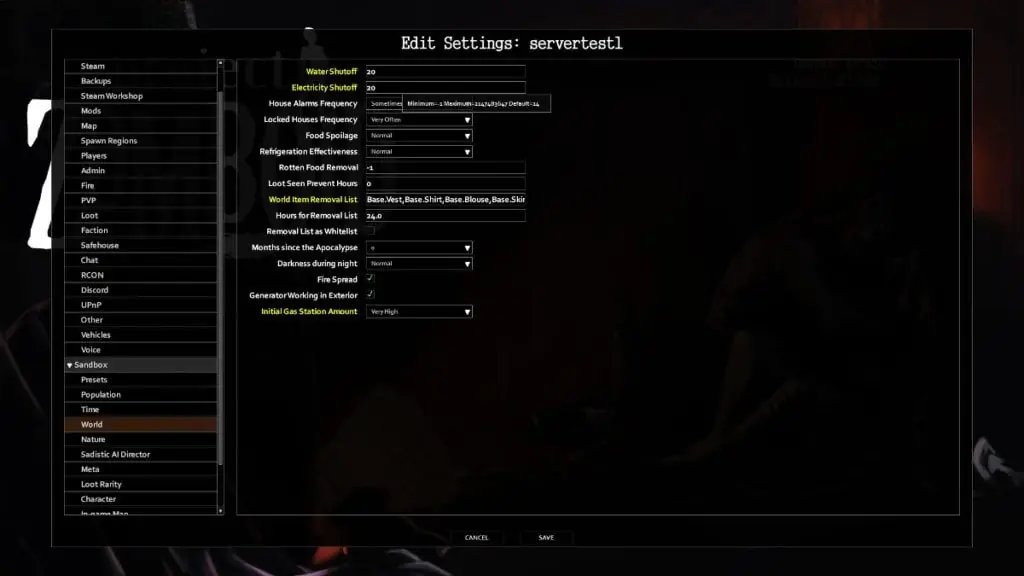 Having the electricity shut off in Project Zomboid can completely debilitate your run if you're not prepared for it. It kills your lights, washing machines, and more importantly – your fridges and freezers. Being ready for this drastic change means the difference between life and death, but when does the change come?
Project Zomboid does anything but hold the player's hand. It tells you absolutely nothing about when the electricity is going to shut off. In fact, it doesn't tell you that's going to happen at all. That's a nice little surprise the game leaves you to encounter and deal with by yourself.
Well, I'm not so cruel – so I'll tell you when you can expect the electricity to shut off, and how you can deal with it when it does.
Project Zomboid – When Does the Electricity Shut Off
By default, Project Zomboid will have the electricity shut off on a random day, 0-30 days into your playthrough. So, anywhere in that month is open for a power cut. That's if you're playing solo. If you're playing on a server, it's possible that the electricity shut off time will default to 14, meaning two weeks in.
As a rule of thumb, expect to have at least two weeks of power before you have to start worrying. Once you hit that 14-30 day range, you need to start thinking about alternative power sources.
As with everything in Project Zomboid, you can customize when you want the electricity to shut off. In your server settings, or custom sandbox settings for a solo game, you'll find the settings for both water and electricity shut off times under "Sandbox – world." There, you can change it so that it turns off much sooner, or so that it never does – it's ultimately up to you.
If you do stick with the default 14 days/0-30 days, then getting an alternative source of power should become something of a priority for you. Otherwise, your fridges and freezers won't be able to keep food from going off, and you'll have no light.
Obviously, you'll want a generator and a consistent source of gas. If you've set up shop next to a gas station – great! These almost never run out of fuel, so you should be good for the long haul. Once you've got your generator setup and a constant source of fuel, you'll never have to even think about the electricity shutting off again.
Failing that – it's time to set up a campfire to start living off the land. Some people prefer that survival strategy, but it's not for the faint of heart. So, unless you want to be eating bugs for the rest of your playthrough – make sure you're ready for the electricity to shut off.
Related: How to Cure Sickness in Project Zomboid