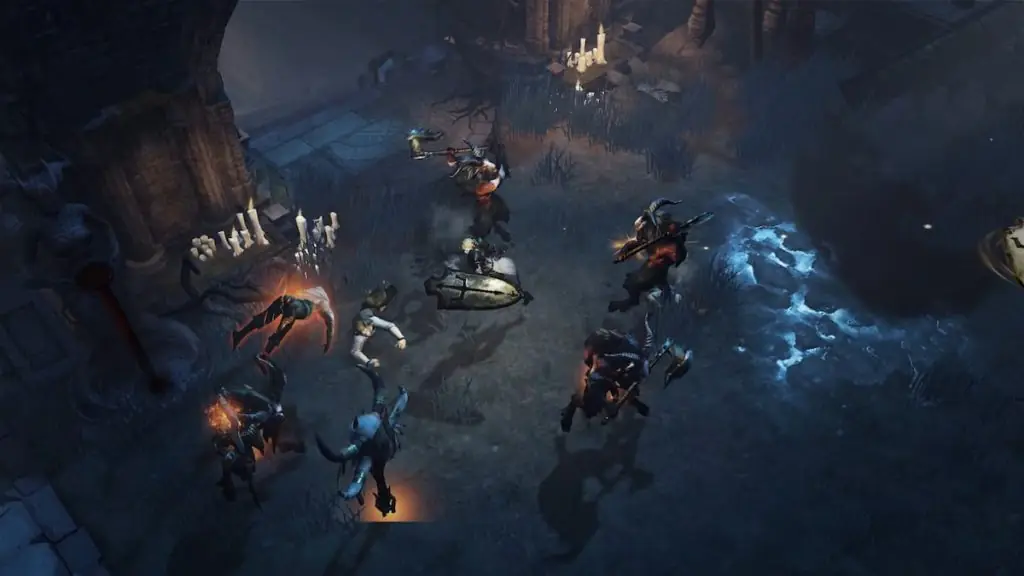 Diablo Immorta players from around the world can now fight against the legions of hell on any PC or mobile device.
With the game easily being one of the more popular MMORPGs out right now, both veteran players and those new to the franchise are wondering what they should do when they first start playing the game.
So, today we're going to take a closer look at what to do first in Diablo Immortal.
As the first free-to-play and mobile-compatible game in the Diablo franchise. It's easy to see why it's become so popular. However, even if you're an experienced player, there are some new mechanics and features that can take time to master. Leading many to wonder where to even begin in Diablo Immortal.
To help you get started, here are the top three things you should do first in Diablo Immortal.
#1 – Choose Your Class
Once you've downloaded and installed Diablo Immortal on your device. The very first thing that you will need to do is pick a class and create your character. As any Diablo fan already knows, how you enjoy playing and approach combat will largely determine the class you choose at the beginning of the game.
Although, your choice of class is even more important when it comes to Diablo Immortal. This is because stats and rewards are not transferable between characters. So, if halfway through you decide you'd rather experience the close-quarters combat style of fighting as a Barbarian. Instead of the long-range battles as a Demon Hunter. Then you're essentially going to have to start from scratch.
Related: Can You Replay Missions in Diablo Immortal?
#2 – Gear Up
Now that you've created your character, and chosen a class. You're officially ready to jump into the open-world of Sanctuary and start taking out some demons. As you progress through the game, you will begin to obtain certain items and gear. Which can either be found in random locations spread out across the map or dropped by the hoards of enemies you slaughter.
When you first start out, the gear you acquire probably isn't going to be worth a whole lot. Nevertheless, equipping the best gear you find whenever possible is one of the most effective ways to level up in the game. Not only will it make the game more fun, but even slightly increasing your character's stats can go a long way in their overall progression in Diablo Immortal. You can also upgrade certain materials the further you get in the game, and scrap whatever else you don't end up using.
#3 – Focus on the Main Storyline
Lastly, once you've found a class and gear that suits your style of play, it's time to start taking out some cultists and the undead. You will begin your adventure in the town of Wortham, with the ultimate goal of locating and destroying shards of the Worldstone spread throughout the map. As to prevent a world-threatening disaster at the hands of Skarn, the "Lord of Damnation".
Outside of just following the main storyline, you can also level up and boost your stats by completing Battle Pass objectives. As well as clearing out dungeons, claiming bounties and completing the various side tasks as well. This will go a long way in furthering your progression in Diablo Immortal and helping you reach endgame quicker.
That concludes our guide on what to do first in Diablo Immortal. Be sure to check out more Diablo-themed information here at Gamer Journalist. Like how to get Gold, Platinum and Eternal Orbs fast in Diablo Immortal. As well as our guides section for more breakdowns of other popular gaming titles.