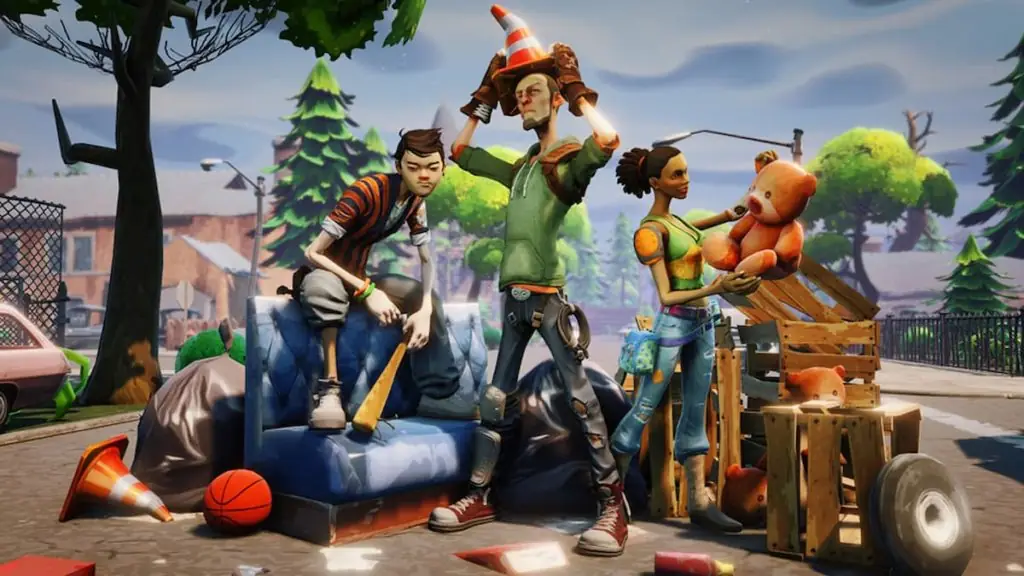 We get it everyone. We get skins are the most hyped cosmetic you can get while playing Fortnite. There's been plenty of skins that have been released for a limited time, skins to celebrate Halloween, and there's been the not-so-attractive skin. What if we were to find skins for you that were considered the sexiest? In this list we will be showcasing male and female skins that are the top sexiest skins on Fortnite.
Top 5 Sexiest Female Fortnite Skins
Harley Quinn
She's the clown prince of crime and everyone wants this iconic DC Comics skin. Wear her signature jester colors, modern pink and blue pony tails, and look incredible shooting down foes. Epic Games also has different versions of her that matches looks from previous movies.
Ariana Grande
We just HAD to put her skin on this list because it's Ariana Grande. She had a huge concert "The Rift Tour" in the game and her limited time items were HOT. Anyone who was there during the live concert event will know just how legendary it was. You just HAD to have been there.
Gia
We promise to not stare for too long. It's hard to take our eyes off of her. Those smoldering eyes, cool face markings, pretty hair, & an impeccable outfit earns her place on this list. She's also the leader of a clan, so, she has that whole power thing going on. We like it. We like it a lot.
Catwoman Zero
Another DC Comics fan-favorite is Catwoman. She's sportin' the iconic leather catsuit with a whip wrapped around her waist. Her smoldering eyes are daring you to try something. Her beauty is mesmerizing and we have no problem adding her to the list.
Beach Jules
She looks like such an influencer e-girl and we are loving her look. Beach Jules is an Instagram influencer who is wearing beach attire to match her ombre pink braids. Beach Jules has tattoos, a striking figure, and is ready to attack enemies while using her charms to distract them. Stop, we're swooning. We can't take it anymore.
Top 5 Sexiest Male Fortnite Skins
Midas
He looks like a baddie. That neck tattoo, that scar above his eye, the gold etched on his skin. He has a great design and even has an engaging storyline.
Burnout
Sometimes you don't even need to see the face to know that you're sexy. Sexiness is confidence. It's a state of mind. Burnout is a stylish motorcyclist wearing leather, cargo pants, and a sleek red/grey helmet. The skin is a vibe and wearing it could score you major sexy points.
Cryptic
Speaking of characters who don't show their face, that brings us to the Cryptic skin. Hackers will go crazy for this cyberpunk aesthetic. Those glowing eyes, modern clothes with tech decals, and joggers. This skin is fashionable and wearing it could cause a disturbance.
Deadfire
Would it be a cliche to add sexy cowboy on our list? It might be, but we don't care. That's who Deadfire is. A sexy cowboy sporting a sexy cowboy hat. Surprisingly, Deadfire is considered the good guy despite his intimidating outfit. He looks for criminals around the Wild West and will start to eliminate them.
Aquaman
DC Comics knows what people want and they want Aquaman. Epic thought it would be wise to give us topless Arthur Curry and they didn't disappoint. Aquaman is sporting tattoos, long dirty blonde hair, and did we mention he's shirtless? It's important to keep that in mind when wondering why he's on the sexy list.