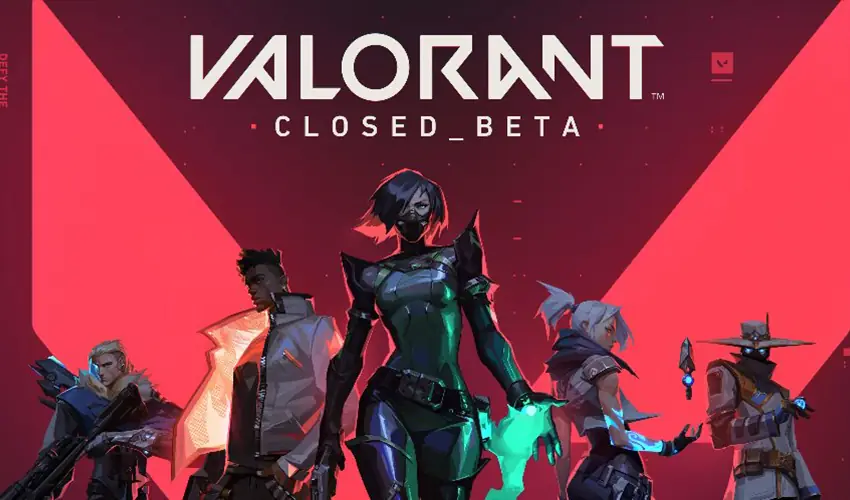 VALORANT continues to be a popular hit for gamers and streamers. Upon logging into the game client, you may be hit with an error code. Luckily, Riot has a specific error code related to each issue so you can easily diagnose it. We compiled a list of all the possible VALORANT error codes and explained what they mean.
Most error codes can generally be fixed by either restarting the game client or restarting your computer entirely. Sometimes, you may have to uninstall Riot Vanguard as some of the codes are specifically related to that. Some common error codes you're like to see are Error Code 43, Error Code 8, and a general failure to connect.
Valorant Error Codes
Sometimes things go wrong in VALORANT. When that happens, you'll see a message with an Error Code with a number attached to it. Each number correlates to a specific problem so you can easily diagnose it. Below is a complete list of every Error Code along with what it means and potential solutions.
Error Code 4
If you are seeing Error Code 4, something is likely wrong with your Riot ID. Make sure you're logged into the correct account or change your Riot ID here.
Error Code 5
This particular Error Code means your account was logged in from somewhere else. If it wasn't you, this means someone else has your account credentials. It's possible you have your account logged in on several devices. To fix this, log out of your account on all devices and try again.
Related: Top 5 Games to Play Like VALORANT
Error Code 7
You can't connect to session services if you see Error Code 7. There are a few different reasons why this might be happening. You may have a suspension on your account, so check your email. It's also possible there is an issue with the VALORANT client and platform, so check Twitter for announcements.
Error Code 8 – 21
If you're seeing Error 8 through Error 21, the issue is likely with the Riot Client. This means you can close down the Riot Client completely and relaunch it.
Error Code 31
This one means the game failed to get your player name information. To fix it, restart your game client.
Error Code 33
When the Riot Client process was closed, you will see Error Code 33. Restart your game client to fix it.
Error Code 43
When the system times out, Valorant Error Code 43 will show up on your screen. You will need to restart your VALORANT to fix this issue. Some players report they cannot get rid of this issue, but it's usually during times of maintenance and server issues.
Error Code 44
This error means Vanguard could not be initialized. You should first try to restart VALORANT, and if that does not work you can try uninstalling Riot Vanguard and restarting the client.
Error Code 45
Sometimes VALORANT will require a reboot. If you see Error Code 45, simply restart your game. You may need to uninstall Riot Vanguard and restart your game again if the problem persists.
Error Code 46
Valorant will occasionally go down for maintenance. Error Code 46 means it's currently a scheduled downtime. Check back at a later time when the downtime is over. These scheduled maintenance times are typically announced on Twitter.
Error Code 49
Sometimes chat can fail to initialize. If this is the case, you will see Error Code 49. To solve the issue you will need to restart the Riot Client.
Error Code 50
If voice fails to initialize, you will see Error Code 50. Restart the game client to solve the issue.
Error Code 51
This error means the game has failed to create a party. You will usually need to restart the game to fix it.
Error Code 52
If matchmaking is having issues, specifically retrieving player skill information, you'll see Error Code 52.
Error Code 53
This Error Code means there's a problem with the Riot Client Chat. Restart your game client to see if it resolves the issue.
Error Code 54
A full content service failure is behind Error Code 54. Valorant is unable to retrieve your content, so restart the client to fix the issue.
Full List of Valorant Error Codes
| | | |
| --- | --- | --- |
| CODE | MEANING | SOLUTION |
| 4 | Your display name is invalid. | Something's up with your Riot ID. You can change it here. |
| 5 | Account was logged into elsewhere. | You should log out of your account on all devices. |
| 7 | Couldn't connect to session service. | You might have a suspension on your account. Please check your email for more information. It could also be a platform issue. |
| 8 – 21 | Problems with the Riot Client. | Go ahead and restart the Riot Client. |
| 31 | Failed to get player name information. | Go ahead and restart the Riot Client. |
| 33 | The Riot Client process was closed. | Go ahead and restart the Riot Client. |
| 43 | A system has timed out. | Go ahead and restart the Riot Client. |
| 44 | Vanguard not initialized. | Go ahead and restart the Riot Client. |
| 45 | Vanguard Reboot required. | Restart the Riot Client. If the problem persists, uninstall Riot Vanguard, then restart VALORANT. |
| 46 | Platform downtime. | Scheduled downtime. Check back later. |
| 49 | Chat did not initialize. | Restart the Riot Client. |
| 50 | Voice did not initialize. | Restart the Riot Client. |
| 51 | Problem creating a party. | Restart the Riot Client. |
| 52 | Problem fetching skill information for players. | Restart the Riot Client. |
| 53 | Problem with Riot Client chat. | Restart the Riot Client. |
| 54 | Content service failure. | Restart the Riot Client. |