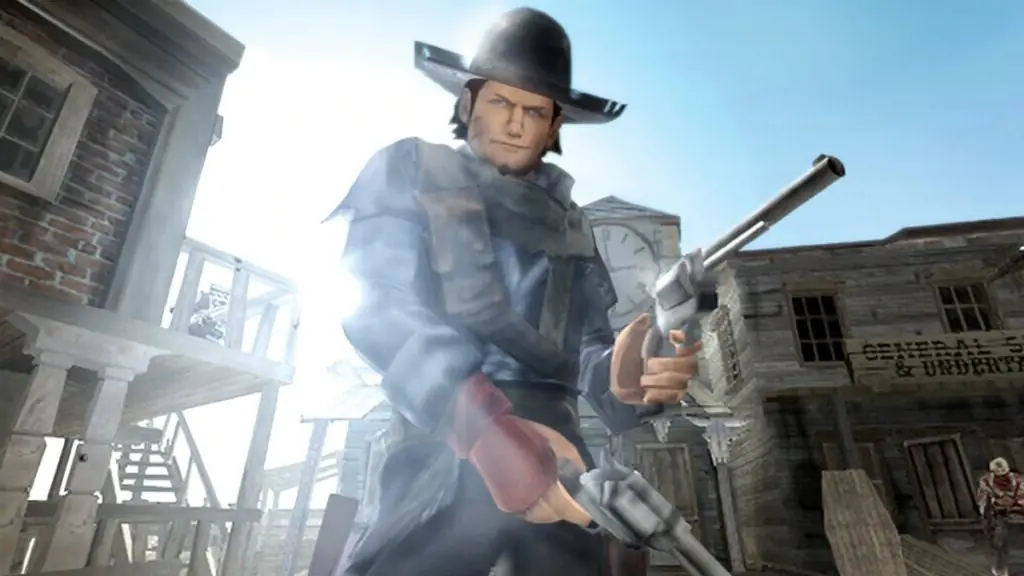 A specific setting that goes overlooked in the gaming industry is the Western/Cowboy theme. And although it seems to go overlooked in most instances, when it is used, the stories told throughout and the gameplay on display manages to capture players' attention for hours upon hours on end.
Though there are some really great Western/Cowboy titles out there, we know of 5, in particular, that stand out above the rest as pillars for what this theme is capable of. Here are our top 5 best Western and Cowboy video games.
Something special about the titles in our list is that most of these are actually older titles, and all of them can be played right now on most gaming platforms either natively or through backward compatibility. So without further ado, let's get into the list!
Call of Juarez: Gunslinger
Topping off our list is a really fun Cowboy title that embraces a wild style of storytelling that plays off of the Western legends we've all come to know and love. It's an FPS title where, as you play, the level will change depending on how the narrator is telling the story. This isn't a roguelike or anything like that, but the twists and turns through the story and its bombastic gameplay make this a true Western classic for gamers to check out. It's also relatively cheap as it's an Xbox Arcade title.
Red Dead Redemption
One of the leading pioneers of Western games from the 2010s, Red Dead Redemption ushered in a new era not only for spaghetti-western video games but of how well-crafted open-world titles could be outside of whatever Bethesda was doing. This game is a true testament to how video games can have both a compelling, deep narrative as well as extremely fun gameplay that's relished over a decade past its release. Back in its heyday, players didn't think that anything else could top this one.
Red Dead Revolver
Another fantastic Cowboy game and the original Red Dead title, Revolver's gameplay is delivered in a linear fashion as opposed to being open-world but exudes just as much, if not more character than either Red Dead Redemption title. Focusing on the legendary aspects of the Western film and television genre, Revolver's story and its cast of characters are larger than life. This game, for its time, was as if you actually were playing a movie out in real-time. It's a classic that has to be experienced to truly get the idea of what it executes.
Fallout: New Vegas
Though most players have an idea of what a Fallout game really is, New Vegas embraces that Western trope of "the drifter". Being saved in the Mojave desert after a deal goes sour, this title starts off with the standard beginning of what a Western really is. It's only furthered by the fact that you wander the desert for the entire game, gunslinging with other factions and desert dwellers along the way as you try to find the person behind your attempted murder. This one deserves to be on the list because it not only does the genre right but takes a sci-fi approach to it all.
Red Dead Redemption 2
Where to start with Red Dead Redemption 2? This is the poster child of Western and Cowboy games as a whole, and for good reason. This is simply the best of its kind and may likely never be topped unless by the same company that released it. Rockstar Games has shown time and time again that they own the Western/Cowboy setting, and this title perfectly cements that. RDR2 adds even more interactivity for players to engage with in its huge immersive world than either of the previous entries. Additionally, its story is just so full, from start to finish. It's one of the best in recent memory and the game ties into its sequel (Red Dead Redemption) perfectly by the time the credits roll.
That's our list of the top 5 Western & Cowboy video games. These titles just do a perfect job at delivering players true experiences that can't be found in other games. Hopefully, more developers and publishers begin to give players even more games with this setting. The upcoming Evil West looks to be an exciting title that blends Western and vampires into one adventure. Let's hope that there's more to come.
Related: Top 20 Longest Video Games of All Time (2022)