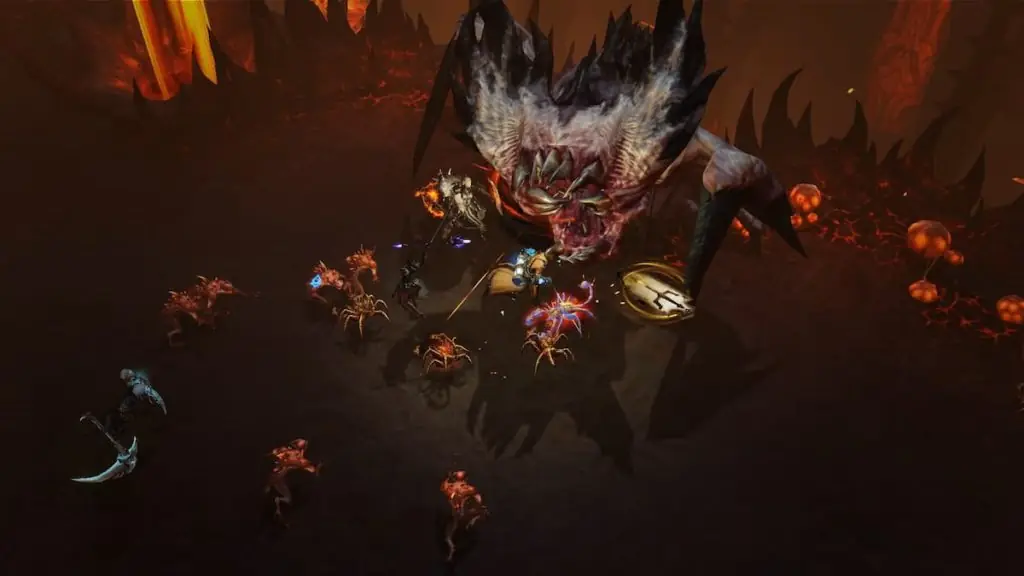 If you've made it this far, then you likely already know that Diablo Immortal has officially arrived. With the free-to-play and incredibly fast-paced MMORPG now available to download on all PC and mobile devices.
While the game takes place between the events of Diablo II and Diablo III, if you're new to the Diablo franchise, then you might be wondering where to even begin.
In the following guide, we're going to lay out some tips and tricks for beginners in Diablo Immortal.
Diablo Immortal follows a similar premise to a lot of other fantasy role-playing games; journey through unexplored realms, and defeat anyone who gets in your way with the use of various spells and weapons. However, regardless of whether it's your first time playing a Diablo game or even if you're a seasoned vet, there are plenty of new concepts and mechanics that can take some time to master.
Here are some tips and tricks to help you get started.
Tip #1 – Choose your class wisely
This is one of the most important factors to consider in Diablo Immortal because items and progression is not transferable across classes. Meaning that if you make it far with one class, and then decide you want to switch to another. You will essentially have to start from scratch with that new class.
Each class comes with its own set of advantages and disadvantages. So, there's really no wrong choice. You just need to be ready to commit to whichever class you to pick at the beginning. The developers have said that a class change system will be introduced at a later date, but it won't be available at launch. So, choose wisely.
Tip #2 – Focus on upgrading gear early and often
When you first start out, it's likely going to take a while before you can obtain any gear of real value. However, as soon as any Rare, Legendary or Set items become available. These should be prioritized quite heavily.
Technically, these are the only classes of item that can be upgraded, and the benefits pay twofold. Upgrading your gear can increase their stats dramatically. Providing power boosts to all the important categories for each type of equipment you own. Which will give you quite the advantage as a result.
Related: How to Fast Travel in Diablo Immortal
Tip #3 – Join (or form) a Warband
Diablo Immortal has introduced a plethora of new features. Not the least of which includes Warbands. Enabling you to form a mini-clan of up to eight players, who you can then work with to complete group content and claim additional rewards. It's important to note that this is another feature that will only unlock after you've reached a certain part in the campaign. However, once it's available, you'd be wise to jump on it immediately.
Tip #4 – Enable auto pick-up
If you want to have any luck progressing through the main story in Diablo Immortal, then you need to make use of the various items you come across in the game. The good news is that there are plenty of items out there to find. The issue is always having to worry about looking around to make sure that you've gathered all of the items in your vicinity.
With auto item pick-up turned on, you can automatically gather any items you come across. Without having to do it manually. Bear in mind that this setting is turned off by default. So, you will need to go into the settings menu to enable this when you first open up the game. You can even use the filter function to only pick up gear that is of a certain rarity.
Those are all of the tips and tricks for beginners in Diablo Immortal. Be sure to check out more of our guides on the newest instalment of Diablo. Such as how to change your character's appearance in Diablo Immortal. As well as our breakdowns of other popular gaming titles.