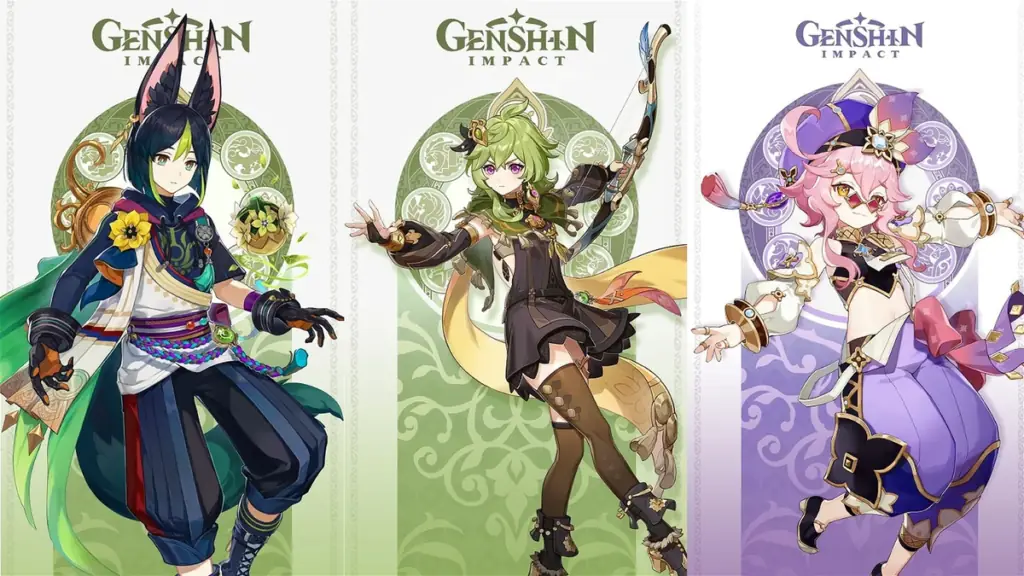 Collei isn't just one of the newest characters in Genshin Impact, but she's one of the most sought-after as well. As a four-star Forest Ranger who wields a bow and can use Dendro elemental powers, she's easily one of the best support characters in the entire game. However, to maximize her potential, you should know how to properly build Collei in Genshin Impact.
In this guide, we will break down the best Collei build in Genshin Impact.
Once adequately equipped with the proper weapons and artifacts, Collei can be a powerful asset to any team in Genshin Impact. Although, with there being such a wide range of options, it can be difficult to know where to begin. So, here are some of the best weapons and Artifacts to create the best Collei build in Genshin Impact.
Related: The Best Dendro Traveler Build in Genshin Impact
Best Artifacts for Collei
The Genshin Impact 3.0 update featured several unique Artifacts, one of which is the Deepwood Memories Artifact set. Which also so happens to be the best Artifact set for Collei. The reason for this is because it both increases Dendro damage and reduces opponents' resistance to Dendro after they're hit with an Elemental Burst. Which triggers even when the equipped character is not on the field. Although, since it's a new set, you'll have to work to acquire all of the pieces for it.
Other good options include the Gilded Dreams, Noblesse Oblige, and Instructor Artifact sets. Gilded Dreams is purely for her personal damage but provides little supportive value to other characters. While Noblesse Oblige and Instructor are better suited if her role is to be a support character.
Best Weapons for Collei
As for Collei's weapon, a good place to start is by looking at what she has equipped during the trial version. For Collei, she has a bow that proves to be quite powerful, the four-star rarity bow called The Stringless. Since it increases elemental skill and bust DMG, it would make sense for this to be your go-to choice for Collei. However, there are still a few other options that are equally (if not more) well-suited.
Undoubtedly one of the best weapons you can equip to Collei is the Polar Star. Which enhances damage thanks to a Critical Rate sub-stat as well as bonuses to Elemental Skill and Burst damage. That being said, it is a five-star bow which means that it will be hard to obtain.
Alternatively, there's the Aqua Simulacra, which is another excellent choice to maximize Collei's damage output in Genshin Impact. Although, if you want Collei to play in a support role, then you should look to equip Elegy for the End or Favonius Warbow instead. The former of which can provide a significant team buff while the latter will essentially turn Collei into a giant Energizer Bunny.
That's everything you need to know about the best Collei build in Genshin Impact. If you're interested in more Genshin Impact content, be sure to check out our guides section here at Gamer Journalist. Where you can find helpful information like how to fix bugs and glitches in Genshin Impact Update 3.0 or where to get Harra Fruit in Genshin Impact.