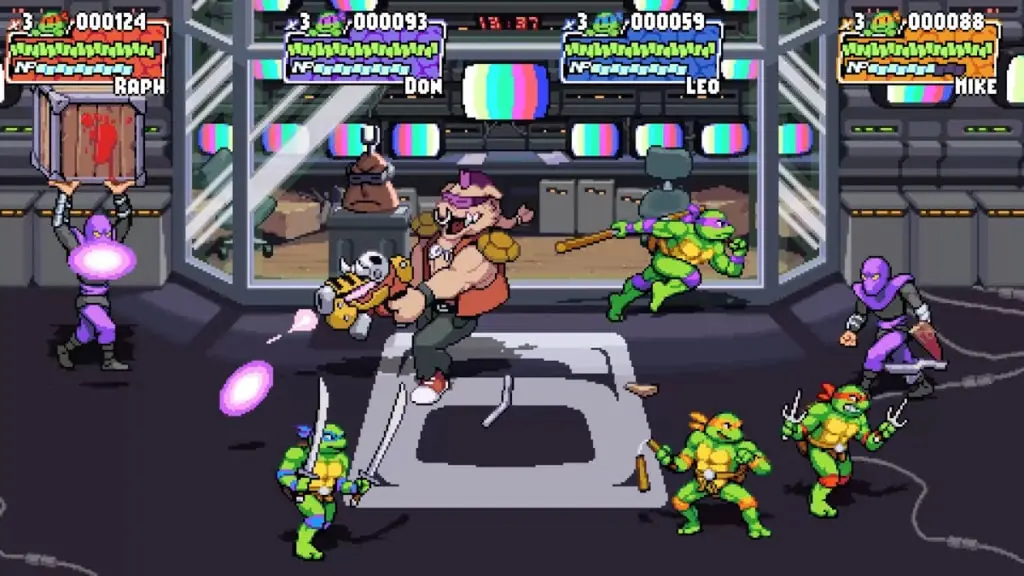 Teenage Mutant Ninja Turtles: Shredder's Revenge is out now, but players shouldn't expect much more from developer Tribute Games. In fact, the base game might be all we get from this classic '80s throwback. Shredder's Revenge is a beautifully rendered dose of nostalgia, but can we expect to see any additional content?
Will Shredder's Revenge Get DLC?
Don't hold your breath. According to Xbox Expansion Pass, narrative designer Yannick Belzil dashed any hopes for additional cosmetics.
"For alternate costumes, it really was not thought of during production because we're very proud of our animations, and the animations are really detailed, and they're filled with character," said Belzil. "They're really animated with minute details, which means that making them takes a long time."
Belzil went on to say that he would've liked to incorporate legacy costumes such as the trench coats and hats. But, given the nature of the animations, that would've been impossible at launch. Belzil also stated that, if given the opportunity and resources, they'd likely create a new playable character. 
Related: Teenage Mutant Ninja Turtles: Shredder's Revenge – How Many Players Can Play?
But, fans shouldn't give up hope. Dotemu CEO Cyrille Imbert, via Twitter, clarified that "there won't be alternative costumes at launch and we don't have DLC plans so far, but we never said 'never.'" Imbert goes on to say that "it will depend on many factors like the game's reception and the ideas/feedback that the awesome community will send us." 
So, as is the usual, the ball is in our proverbial court. If you want to see additional content for Teenage Mutant Ninja Turtles: Shredder's Revenge, make your voice heard!
Teenage Mutant Ninja Turtles: Shredder's Revenge is available for PlayStation 4, Xbox One, Nintendo Switch and PC. It's developed by Tribute Games and published by Dotemu. Stick with Gamer Journalist for more information on this nostalgic throwback.