Everybody knows that defense wins championships in sports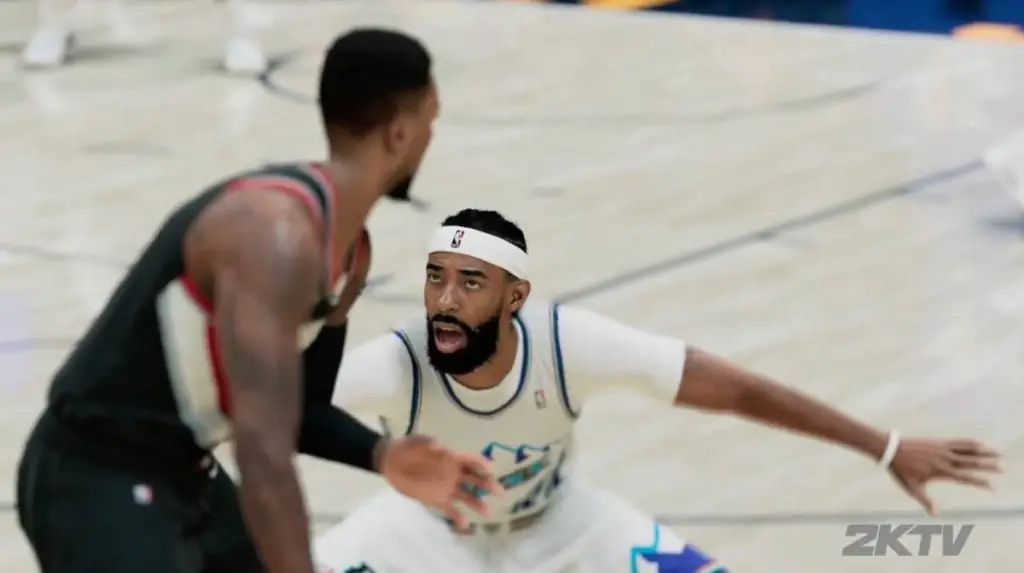 Knocking down contested shots or crossing up your opposition might be what draws you in to NBA 2K22. However, playing sound and reliable defense is the first step to winning a championship and getting your name hung in the rafters. So, if this is your goal in MyCareer (which I assume it is), then you'll want to equip the right defensive badges.
That being said, some badges are more effective than others, especially those with the potential to reach the Hall of Fame tier. Luckily, we've created an NBA 2K22 tier list ranking all of the best defensive badges in the game.
Obviously, every badge in NBA 2K22 serves a different purpose and all are useful in certain situations. Your choice of badges is also highly dependent on the type of player you want to be and the position you play. However, there are still some badges that are more effective than others, and should be prioritized heavily as a result.
Without further ado, here's our official NBA 2K22 tier list ranking all of the best defensive badges in the game:
Tier S Badges
Clamps – Boosts the ability to stay in front of the ball handler on the perimeter.
Intimidator – Offensive players have less success shooting when contested by players with this badge.
Tier A Badges
Ankle Braces -Reduces the chances of getting crossed up.
Interceptor – Increases the chances of getting steals in passing lanes.
Rim Protector – Reduces the chances of getting dunked on and unlocks special block animations.
Tier B Badges
Box – Strengthens the ability to effectively box out opponents in anticipation of a rebound.
Brick Wall – Increases effectiveness of screens and drains energy from opponents on physical contact.
Chase Down Artist – Boosts speed and leaping ability of player when chasing down offensive player in anticipation of block attempt.
Rebound Chaser – Improves ability to track down rebounds from farther distances than normal.
Related: NBA 2K22 Best Shooting Badges Tier List (July 2022)
Tier C Badges
Ball Stripper – Increases the chance of a steal when attempting to strip a layup or dunk near the basket.
Pick Dodger – Improves the player's ability to navigate through screens effectively on defense.
Pogo Stick – Allows players to quickly recover and go back up for another jump upon landing.
Tier D Badges
Menace – While guarding and standing in front of opponent, their attributes will drop if good defense is being played.
Post Lockdown – Improves the defender's ability to defend post moves and backdowns.
Tireless Defender – Reduces energy lost when exerting effort on defense.
Tier E Badges
Defensive Leader – Boosts the defensive abilities of teammates when in the game.
Pick Pocket – Improves the player's ability to steal the ball from a ball handler.
Worm – Rebounders have more success swimming around and getting into successful rebounding position.
Tier F Badges
Hustler – Improves ability to beat opponent to lose balls.
Off-Ball Pest – Improves a player's ability to bump and Harris the offense away from the ball.
That concludes our NBA 2K22 tier list ranking all of the best defensive badges in the game. In the meantime, be sure to check out some of our other NBA 2K content here at Gamer Journalist. Like our best small forwards tier list for NBA 2K22 or the prices for each edition of NBA 2K23.