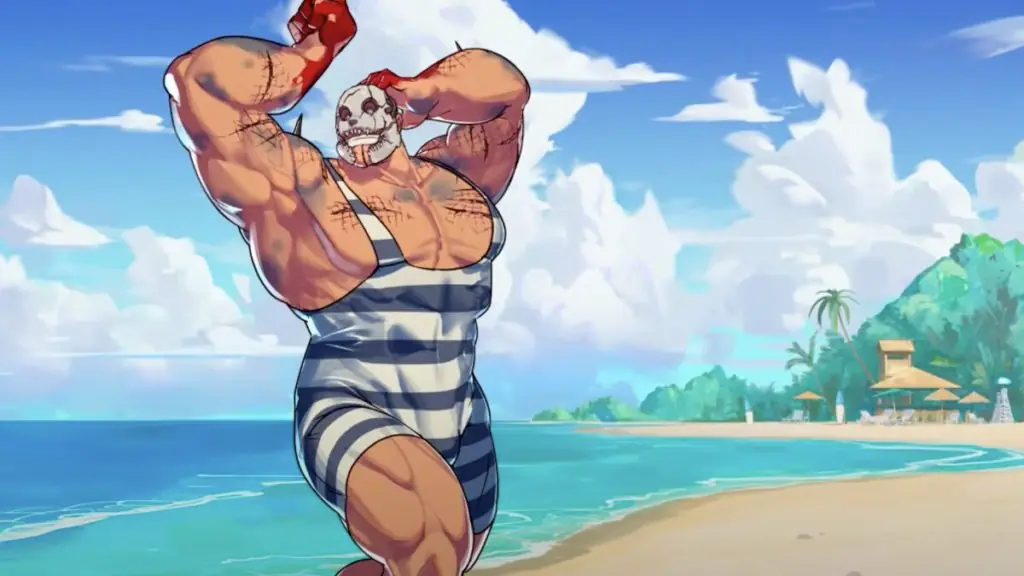 Is the Dead By Daylight dating sim a real thing? You may have heard the news that DBD was getting a spinoff game that is also a dating simulator. Some thought this must have been a delayed April Fool's Day prank. Alas, that isn't the case. This is, indeed, a real thing. Let's not pretend that there isn't a ton of fan fiction out there based around All-Kill, because we all know there is. Heck, we wrote some.
Everything About the Dead by Daylight Dating Sim
The game is officially called, wait for it, Hooked On You and will feature four of the killers from the main game. Honestly, their press release says it better than anyone of us can:
"Welcome to Murderer's Island. Your companions: four dead-sexy Killers who, underneath their murderous exteriors, just want a little romance. Flirt your way into their hearts, uncovering dark twists along the way. Will you find true love, forge friendships… or get hacked to death?"
Related: All Masks in Dead by Daylight Masquerade
While players are used to the game's killers being brutal and deadly, Hooked on You promise to show off new shades of these iconic baddies. For one, they're no longer trying to straight-up murder you. Instead, they're trying to kill you with kindness and woo you. Of course, there's still probably some murder in there somewhere if we're being honest. The entire game sounds like a fevered dream.
The best part is that this is being made by the same developers who made the KFC Dating Simulator last year. I, for one, put 967 hours into that game and got the secret ending that told you the '11 Herbs and Spices' recipe. Okay, that was a lie. I put 966 hours in.
As of now the game is 'Coming Soon', so keep your eyes out and hearts open. Let's not pretend the Dead by Daylight Dating Sim isn't gonna be Game of the Year 2022, though.