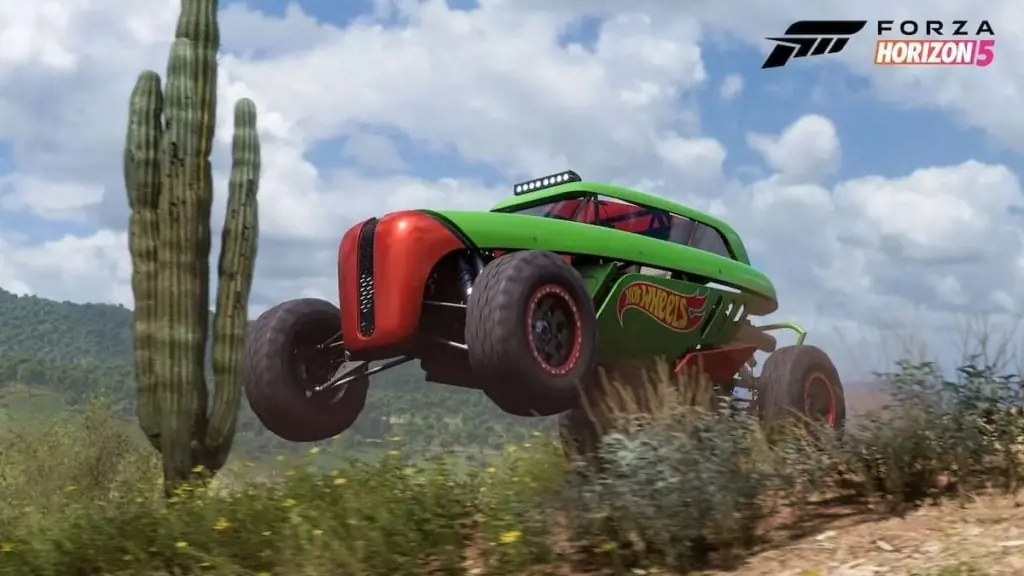 The idea of seeing classic Hot Wheels cars brought to life (or at least a rough approximation of life) as full, working vehicles is always an awesome prospect, especially when those cars are awesome hot rod buggies. The Rip Rod is one such classic Hot Wheels car, and you can drive it yourself in Forza Horizon 5's Hot Wheels DLC. Here's how to unlock the Rip Rod in Forza Horizon 5: Hot Wheels.
There are two ways you can obtain the Rip Rod for yourself in Forza Horizon 5: the guaranteed way, and the lucky way.
The guaranteed way requires the completion of a particular mission in the main campaign of the Hot Wheels DLC. Specifically, Chapter 3: The Snake and The Mongoose. This mission features a two-part structure with two separate objectives.
For the first part, you just need to race along the track and reach the destination before time runs out. There'll be another car racing, but you don't need to worry about it yet. For the second part, you'll be in a one-on-one race with that same car. If you win the race and make it under the target time, you'll clear the mission and unlock the Rip Rod. It's a pretty straightforward race, but if the AI is too challenging, you can lower the difficulty in the settings and still unlock the Rip Rod. Just know that if you quit out to go to the settings menu, you'll need to do the first part again.
Related: How to Unlock The Deora II in Forza Horizon 5: Hot Wheels
The lucky way is, well, through luck. The Rip Rod is available in the pool of random prizes awarded after Season Events and Festival Playlists, and it also has a chance of appearing in the Forzathon Shop or dropping from a Wheelspin. If for whatever reason you're having trouble with The Snake and the Mongoose, then random chance is the only other way you can unlock the Rip Rod in Forza Horizon 5.