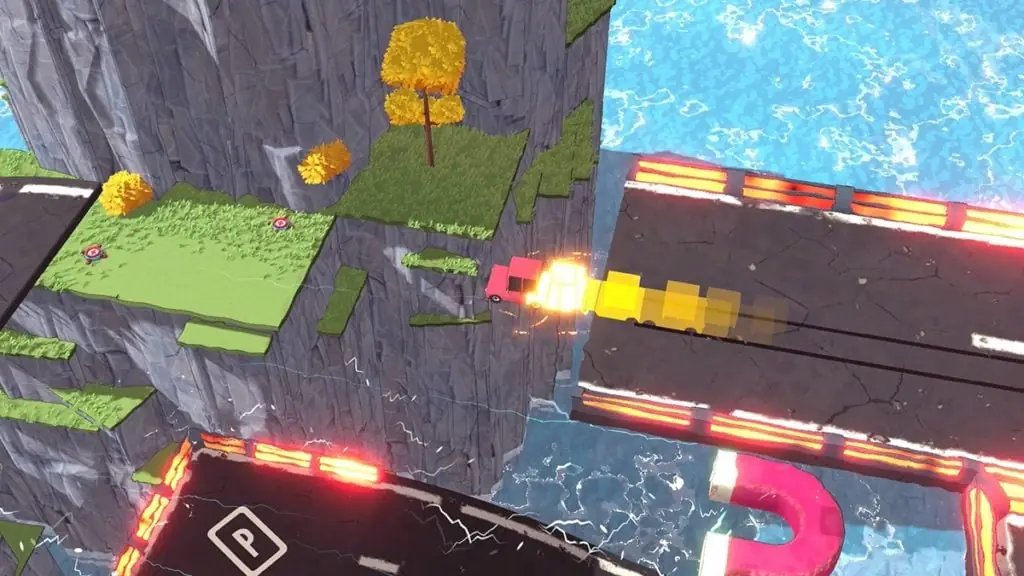 Playing around in Happy Volcano's world within You Suck at Parking is a superb and oftentimes, insane experience. With tons of levels to master, player levels to progress through, and customization playing a big part in the fun, some players may be wondering how you can unlock different cars. Well, it's kind of an interesting answer in the case of this little odd title. So, let's talk about how to unlock more cars in You Suck at Parking!
Car customization is an incredibly enjoyable thing to play around with in You Suck at Parking. There are plenty of paints and customization options that can be unlocked, allowing you to fully make each car your own. Though, at launch, unlocking cars doesn't play out exactly as players may expect it to.
As it goes, You Suck at Parking gives players 3 different cars when they first start the game; the Classic Car, a Pickup Truck, and a Van. Each of these can be customized, from colors, patterns, trails, and more. Though you may think that leveling up in You Suck at Parking would award you with new cars, that isn't the case.
Leveling up does give you a new car or two, but it's locked behind this game's premium season pass, the Premium Parking Pass which costs $9.99. The first Parking Pass offers players the chance to unlock two new vehicles; the Vintage at tier 24 and the Camper at the max tier of 50.
Alternatively, You Suck at Parking also offers the ability to purchase various car packs in the Store from the main menu. Currently, there are no car packs that include any cars, though there are other ways to make your vehicles look totally different from how they do at default.
Whether unlocking them through the Parking Pass or by purchasing them through car packs in the Store, Extensions for your cars can actually make them look totally different than how they normally would. Though some are ridiculous, like wigs for your cars, others will totally transform them. You can access these from your Customize Car screen and the Store often has a pack or two for free.
There you have it, though it isn't the kind of answer you'd expect, that's how getting more cars in You Suck at Parking works. So, besides the 3 that the game gives you when you start, you're not going to get more cars in your garage unless you can dish out $9.99 for a Premium Parking Pass and then grind through to tier 50 to get both of the cars within it.
Related: How to Get a Perfect Park in You Suck at Parking