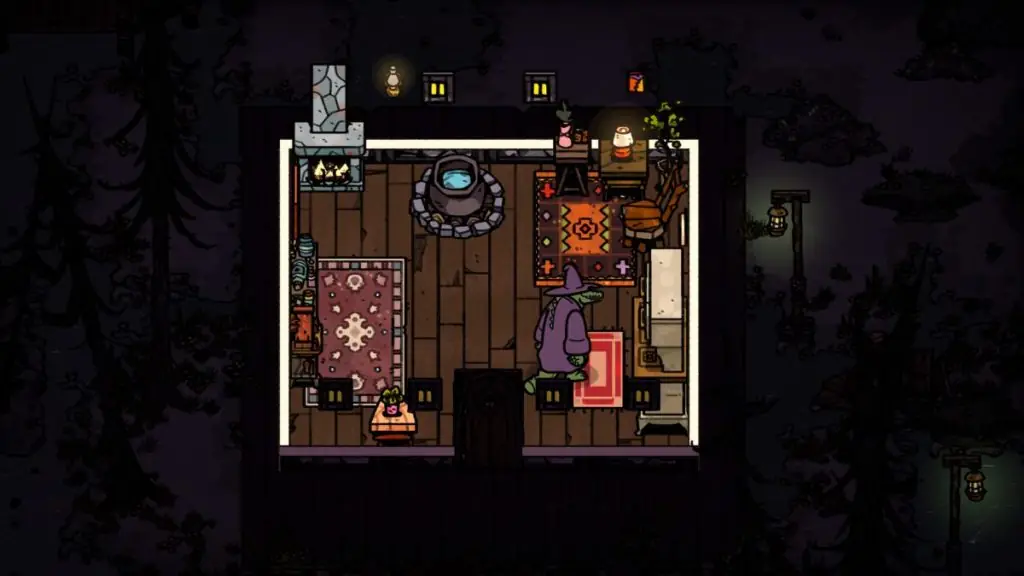 Bear and Breakfast takes its management life-sim gameplay to some extremely addictive heights. With a lot of great gameplay mechanics at work, there's seemingly always something to do in its world. There are the guests to tend to, meals to prep, grounds to upkeep, and repairs to be made. But in-between all of the "work" stuff, there's also room for creativity and originality to thrive.
Through the game's various decorative items, there are so many possibilities for players to create the B&B of their dreams. Not only are decorations good for your own spirit, but they also have an impact on the success of your B&B as well. Let's go over how to unlock decorative items and what they're actually used for in Bear and Breakfast.
How to Unlock Decorative Items and What They're Used for in Bear and Breakfast
In Bear and Breakfast, items like decorations all have to be crafted in order to use them throughout your B&B. But crafting decorations or other items for your B&B can only be done so after having unlocked the Blueprint for that specific item.
Blueprints can be unlocked in numerous ways. You can earn them by completing quests from the various critters around your B&B, purchase them from characters like Ipswitch the Turkey, or find them hidden throughout Bear and Breakfast's inhabited world.
Once you acquire these Blueprints, you'll then be able to use whatever item or decorations it contains. Of course, once you unlock it, you'll then have to craft it in order to actually bring it into your bed and breakfast. It's a neat little mechanic that's sure to have players searching high and low for their favorites.
On top of the creative aspects of using decorations within your B&B, there's a gameplay mechanic that plays into their existence. These decorations you use play a big part in how your B&B is seen by your guests. Each guest has their own requirements that are meant to be met, and how the B&B looks could impact your patrons' stay.
Making sure you know exactly what your guest is looking for before simply placing them in a random room could have a negative effect on their experience, making them less likely to give you better reviews. One way to combat this is to have various rooms with different decorations for all kinds of guest types. This will make their stay more enjoyable for them and a more likely case for a better review overall.
So the big takeaways are:
Decorations are locked behind various Blueprints in-game.
You can find Blueprints, earn them, or buy them outright.
Decorations have to be crafted to use them.
Decorations can impact guests' stay.
Theming rooms for the various guests will improve the guest review scores.
Hopefully, this guide helped you get a better understanding of how decorations are unlocked and used in Bear and Breakfast to maximize not only your happiness but the happiness of your B&B guests!
Related: How to Craft a Bedroom Bed in Bear and Breakfast