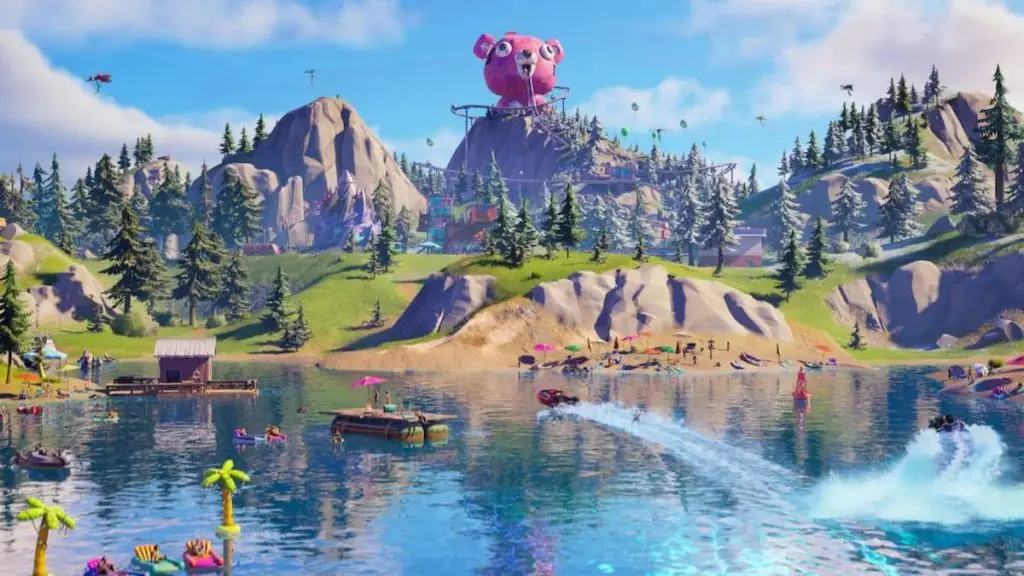 It can be troublesome when you're technologically limited. Especially when upgrading to a gaming PC — pre-built or otherwise — can be one of the most expensive purchases you'll make. Let's say you're limited to playing games on a Chromebook. If that's the case, while there isn't an official method to playing Fortnite on your device, there are a couple of backdoor methods that we'll discuss here.
How to Play Fortnite on a Chromebook
As I mentioned, there's no official support for ChromeOS when it comes to Fortnite. So, if you insist on playing Fortnite using your limited hardware, here are two methods you can try. If you choose to try any of these methods, please do so at your own risk. Gamer Journalist doesn't endorse either of them.
Sideloading the Fortnite Android App on Chromebook
This first method can be somewhat complicated, so bear with us. In this method, you'll be sideloading the Fortnite app onto your Chromebook, which involves enabling developer mode and downloading the app after first connecting an Android phone to your machine. And, even after all that, there's still a chance the game won't be compatible, so keep that in mind before initiating this method.
To sideload the Fortnite Android App, follow these steps:
In Chrome OS, turn on Developer Mode.
Next, find the option to turn on Android apps for Chrome OS, and tick it.
Go to: Settings, then Google Play Store, then Manage Android Preferences.
Click SECURITY, then UNKNOWN SOURCES.
OK — this is where the Android phone comes in. In your mobile browser, navigate to fortnite.com/android, and you should be prompted to save the EpicGamesApp.apk. Do so.
With a USB cable, connect your Android phone to your Chromebook. Find and transfer the EpicGamesApp.apk to the Chromebook. Run it.
Click PACKAGE INSTALLER, then click INSTALL. When it's finished installing, click OPEN.
If done correctly, there should be a big YELLOW button that says INSTALL. If, instead of yellow, the box is grayed out, and says DEVICE NOT SUPPORTED, then you're out of luck. As long as it's yellow, click INSTALL and, when it's completed, you should be able to drop to your hearts content!
If this first method doesn't work for you — or, if you're unwilling to go through those steps — you can try to play Fortnite using the Chrome Remote Desktop. It's a much simpler method, though it does require fast internet, so keep that in mind before giving this a shot. It'll also need a Windows or Mac computer.
Related: Fortnite 1v1 Map Codes List (August 2022)
To Play Fortnite Using the Chrome Remote Desktop, follow these instructions:
On your Chromebook, set up Chrome Remote Desktop. Install the Chrome Remote Desktop app.
Connect to your Windows or MacOS computer via your Chromebook and enter your PIN, if necessary.
Launch the Epic Games Store, then open Fortnite.
If successful, you'll then be able to play Fortnite via the Chrome Remote Desktop.
We hope one of these methods worked for you! If it did, consider checking out some of our other stories on Fortnite, including how to fix the game when it crashes, or the top 5 thicc skins in the game!