Darling Wraith needs all the support and companionship he can get.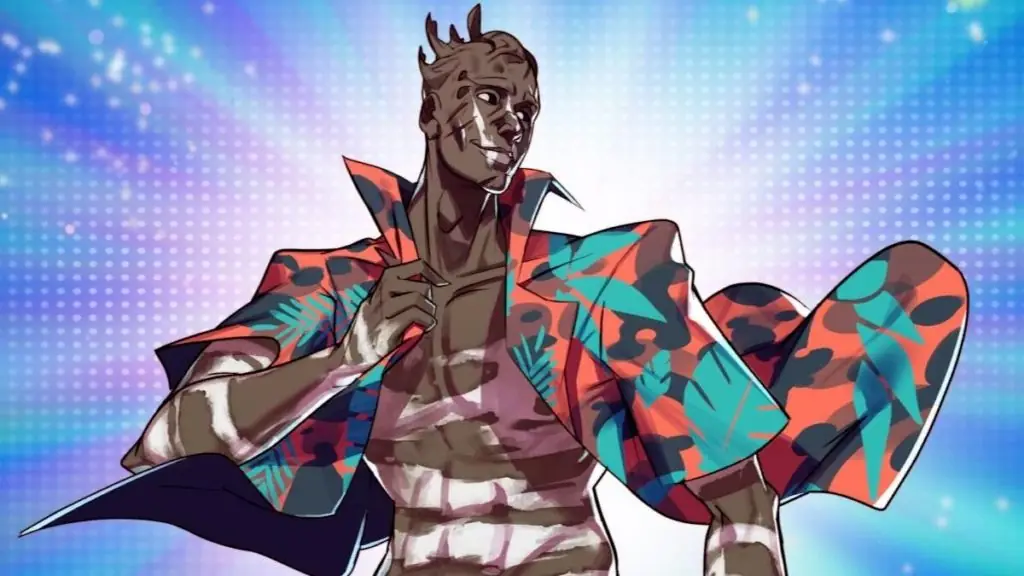 Ah, Wraith, the quiet and reserved killer whose hiding more than skeletons in his closet. To best approach Wraith and get that end goal dating status with him, the tactic is not at all surprising for his character. Ensure to be polite to everyone on the Island, be patient with him, open up to him first and most importantly, follow our guide for a foolproof victory! Here's how to get Wraith's good ending in Hooked on You: A Dead by Daylight Dating Sim.
Day One
Here are the exact dialogue choices you must say in order to get the Wraith to fall in love with you.
Run.
Say "No, thanks!"
Not at all.
Invincibility.
Math.
Dog.
Blood red.
Astronaut.
Vanilla.
Mint chip.
Choose second from the left (pool).
Choose pool again.
Goggles and snorkel.
Hands off.
Succeed in the spinning minigame.
Defend Dwight.
Succeed in the spinning minigame.
I'm sorry.
No.
Hold the bell delicately.
Choose Wraith.
Ask about the story.
I would forgive him.
Yes and no.
Spinning minigame optional after one spin, turn off the radio whenever.
Choose Wraith.
Day Two
"Yes, I've been having a lovely time!"
Yes.
Choose Wraith.
Break the silence.
You.
Mix those potions.
"I remember my grandmother"
It sure is a beautiful night.
Cetus.

The Zodiac.

Horologium.
Truth.
"Hmm, great question"
Cactus.
"Show me something"
"You're a hypocrite"
Pick all three options in any given order.
Say you had a great time.
Thank them.
"Fine, I'll tell a story"
Romance.
Choose Wraith.
Choose Wraith.
Ask what's wrong.
Suggest throwing a frisbee.
Hug him.
Choose to eliminate anyone who is not Wraith.
Day Three
Choose Wraith.
"You could never disappoint me"
Pick up that coin.
Pick any option other than "none of the above".
If you pick the Black Lighthouse, select Either option.
If you pick Trapper's Cave, select Look around the cave, Take it, Quit while you're ahead and Bribe him.
If you pick Huntress's Cabin, select Beg for your life and Forgiveness
Did you have Trickster distract me?
Succeed in the spinning minigame.
"What are we finishing?"
Succeed in the spinning minigame.
A statue of a horse.
Cactus.
Constellation trivia!
Cetus.
The Zodiac.
Horologium.
Accept Wraith's Love.
You're the winner of Wraith's affections, congratulations! If you happen to have yet to get everyone else's good endings then you can find our other character guides on Trapper, Huntress and Spirit.
Related: How to Get All Bad Endings in Hooked on You: A Dead by Daylight Dating Sim