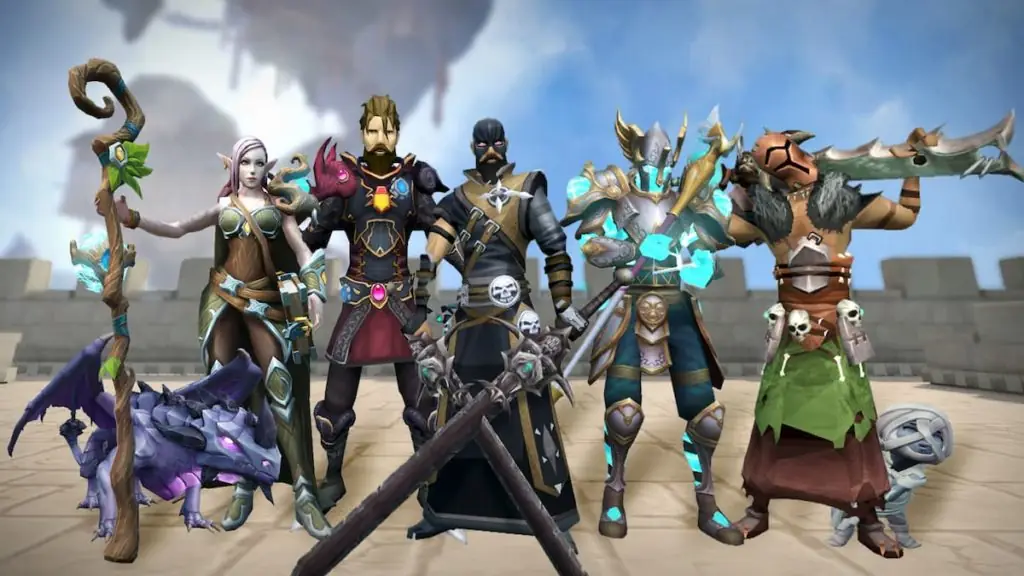 Whether in Runescape or any other online game, your login information is your lifeline. If you lose track of your account name or password, then your account, and by extension, the game itself, becomes much more difficult to get at. If you've found yourself in such a situation, don't flip out just yet. Here's how to recover your account in Runescape.
Your course of action here will depend on the extent to which your access to your account has been barred. For example, it's a lot easier to reset a password than it is to completely reclaim an account from the ground up.
Starting small, if you've simply misplaced the password to your Runescape account, just visit the game's account recovery request page. You'll need to enter the email address associated with your account (or if you made your account prior to 2010, your account username), then click the Submit button. You'll get an email with a link that'll let you reset your password and log in. If you made your account through a third-party service like Steam or a social media profile, you'll need to go through the service in question to get your information back.
Related: Is RuneScape Down? How To Check OSRS Server Status
If you did make your account prior to 2010, but don't remember the username you used to make your account, you can use the email reminder page to send an email with your username to its associated email account. Same deal, just enter your email address and click Submit to get the email with a link.
If you've completely lost both your password and username, or don't know what email the account is associated with, that's gonna complicate things, but not make them impossible. You can contact Runescape support with a special form to provide whatever information you do remember about your account to help them track it down. Any information you can offer, including the name of your characters, the approximate date and location you made the account, what purchases you made on the account, and more will help to expedite this process. With any luck, support will be able to track down your account and send you an email with the details.
Remember to keep careful track of login information for the future! Whether you play regularly or feel a sudden urge to return to the game in a few years, you'll be glad you had that info stashed in a secure place.