These achievements are easier to get than you think!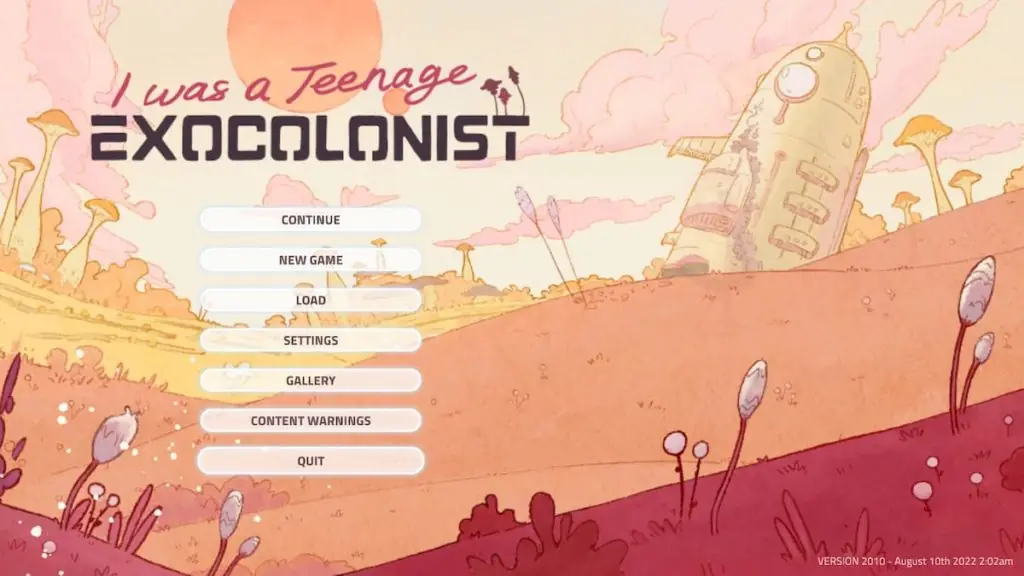 There are 50 total trophies/achievements in I Was a Teenage Exocolonist, and most of them are easier to get than you think! A few can be earned simply by playing through the game without exerting any extra effort, but some of these achievements actually require a lot of extra work to obtain. You even get an extra achievement for getting all of the other achievements! If you want to know how to get every single achievement/trophy in I Was a Teenage Exocolonist, just follow this guide!
All Trophies/Achievements in I Was a Teenage Exocolonist and How to Get Them
That Was Scary – Reach the age of 10
The Heliopause – The Helios lands when you're 15 years old
What's Out There – Sneak out to explore Vertumna
You Are the Champion – Win a Vertumna event
Wake Up Again – Begin your second life (play the game again after beating it)
Ding Ding Ding Ding! – Reach 100 (Max Level) in all 4 skills of one type
I Hate You! – Reach 100 rebellion skill
Life on Earth – Get the Life on Earth ending
The Paradox – Get the Transcended Time ending
Ran Away – Get the Ran Away ending
Transformation – Get the Joined the Gardeners ending
Blow It Up – Get the Disabled the Array ending
Green Vertumna Forever – Get the Tangent's Cure ending
All For Naught – Get the Colony Destroyed ending
Every Possible You – Get all 29 endings
Tammy's Care – Unlock Tammy's sprite on the Main Menu
Tangent's Focus – Unlock Tangent's sprite on the Main Menu
Marz's Ambition – Unlock Marz's sprite on the Main Menu
Anemone's Loyalty – Unlock Anemone's sprite on the Main Menu
Sym's Curiosity – Unlock Sym's sprite on the Main Menu
Cal's Strength – Unlock Cal's sprite on the Main Menu
Dys's Secret – Unlock Dys's sprite on the Main Menu
Rex's Hug – Unlock Rex's sprite on the Main Menu
Nomi's Enthusiasm – Unlock Nomi-Nomi's sprite on the Main Menu
Vace's Confidence – Unlock Vace's sprite on the Main Menu
All The Friends – Unlock all the character's sprites on the Main Menu
Friendliest Friend – Get 5 relationships with 5 different friends to at least 5 hearts
Petting Pets – Pet your pets
There are Four Pets – Own four different pets at one time
The Princess and The Bear – Save Tammy from death
The Chief Surveyor – Save Uncle Tonin from death
To Engineering! – Save Professor Hal from death
His Little Tomato – Help Tangent cure the Shimmer disease (to prevent your dad's death)
Hungry No More – End the famine (to prevent your mother's death)
Who… or What… – Meet Sym the Gardener
Matchmaker – Help Nomi-Nomi confess their feelings to Rex
Matchbreaker – Break up Anemone and Vace
Come Between Them – Prevent Tammy and Cal from dating each other
High Score – Score 75 in a single hand
Now That's Value – Get a single card value to 50 or higher
Hard Win Streak – Win 10 card games in a row in hard mode
Fives Flush – Get a flush of five 5's from a single hand
Hard? Impossible! – Win an Impossible challenge in hard mode
Mono Deck – Have a full deck of cards in a single color (or wild cards)
Collect Them All – Unlock every card in the gallery (151 available memory cards)
No More Dreams – Get an experimental treatment for your delusions
Against all Odds – Kill a Faceless creature
It's a Coup! – Replace Governer Lum
No Rain Today – Stop the engineered plague created by Tangent
Peace on Vertumna – Negotiate with the Gardeners at the end of Age 19 in Glow season
All the Everything – Get every single trophy/achievement in the game
Related: How to Get All Steam Achievements in Bear and Breakfast
Getting every achievement in I Was a Teenage Exocolonist doesn't need to be difficult! This game is one of the most replayable games to come out in 2022, so most achievements can simply be stumbled upon while replaying I Was a Teenage Exocolonist for the umpteenth time. If you ever get stuck in this game and don't know which choices are the right ones to make, check out Gamer Journalist's numerous helpful guides for this brand-new game!