Oh no! Epic Games! It's BROKEN!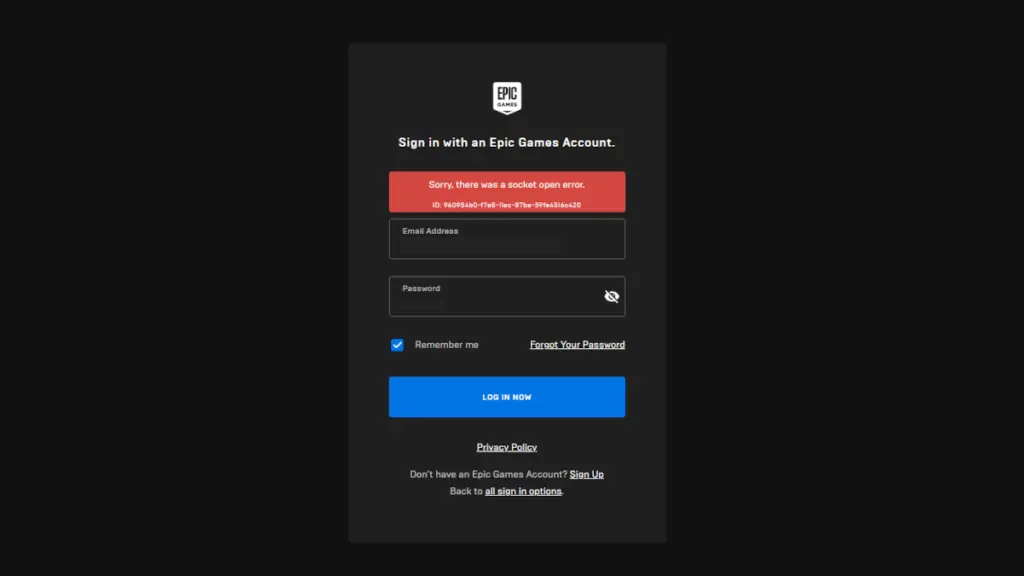 Oh no! Our Epic Games! It's BROKEN!
If you've found yourself screaming that phrase today, fret not! You (likely) aren't alone! If you've tried to log-in to your Epic Games account, but received an error: "Sorry, there was a socket open error," read ahead to learn what this means and how to fix it! It can be annoying when you finally sit down to play your favorite game and get slammed with an error. Here's how to fix this specific error.
How to Fix "Socket Open Error" on Epic Games
I would hate to be the bearer of bad news, but … you might just need to be patient. It seems this error can happen on a small scale, and in those cases you could take action to fix it. But, as of writing, it would seem that several outages on Epic Games' side are provoking this pesky problem.
In fact, at press time, players are unable to log-in to Fortnite, the Epic Games Store, Rocket League, nor Fall Guys. That's a real shame for those of us vying to unlock the Major Mancake outfit in Fortnite.
But, let's assume you're reading this at an undetermined point in the future. What are some potential solutions? First, you should always double check the server status to make sure it's a problem on your end. If it is, then you can try running Epic Games as an administrator, if you're on PC. Stick with Gamer Journalist for more on this error and many more as they pop their noses out.