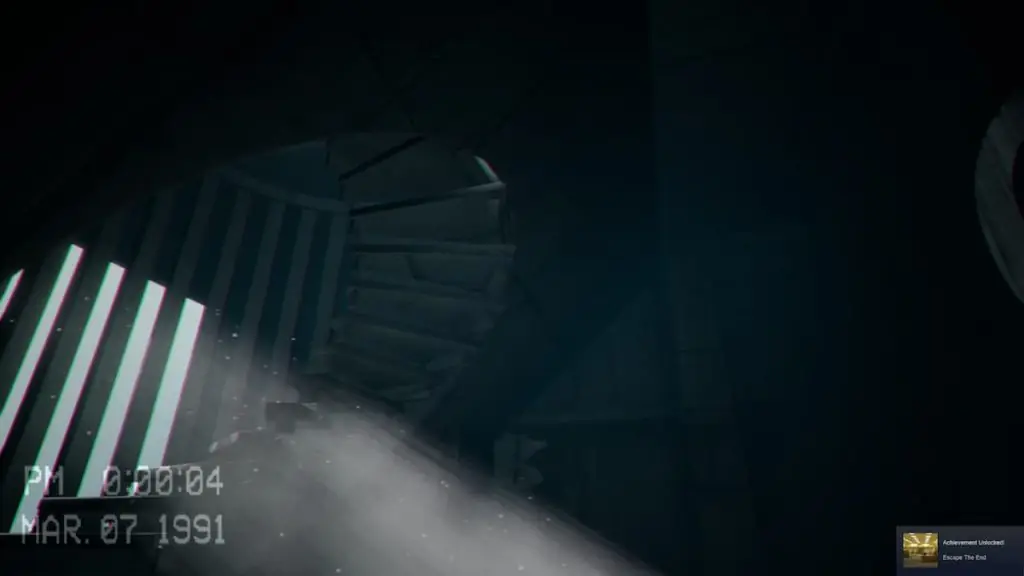 You've escaped The End, yet it is not over. You must face one final level in the backrooms to be granted your freedom, or simply with another room in the near-infinite array of the backrooms in Escape the Backrooms. In the last level, or level 92233720, you will be faced with a staircase. That's right. No imminent danger, no sprawling hallways, just an infinite staircase. You could go up forever, so how do you leave? Here is your guide on escaping the last level 92233720 in Escape the Backrooms.
How to Beat Level 92233720
As you start, you will be on the ground floor in a bleak and grey staircase. A number on each floor will tell you what level you are on. If you look above, you will a white dot, showing just how infinite the level is.
You may be relieved to know that there are not any entities in this level, like the poolrooms, or you may be disappointed (psycho). Either way, the only thing chasing you in this level are the stairs as you leave them behind.
The higher you climb the stairs (pay no mind to the ambient sounds of terror), you may notice that as you look down, the bottom of the stairs will start to become harder to see.
If you get high enough, to level 50, you will find that the bottom of the stairwell looks the same as the very top. An infinite abyss, both ways. To conquer level 92233720, you must fall out of it. Take advantage of the forming infinite abyss. Jump down the middle, but only once at level 50 or higher, and your character will plummet right through the level.
Just make sure not to hit any of the stairs on the way down. There is no fall damage, but it'll be annoying to have to climb up again.
Once you have fallen through, you will be rewarded by the game, but I'm not going to spoil the ending, you'll have to find it out yourselves ;).
If you do decide to take on the journey if you haven't already, then we have all the guides you'll need.
Related: How to Escape The End in Escape the Backrooms
Keep an eye on Gamer Journalist for more gaming and Escape the Backrooms content.