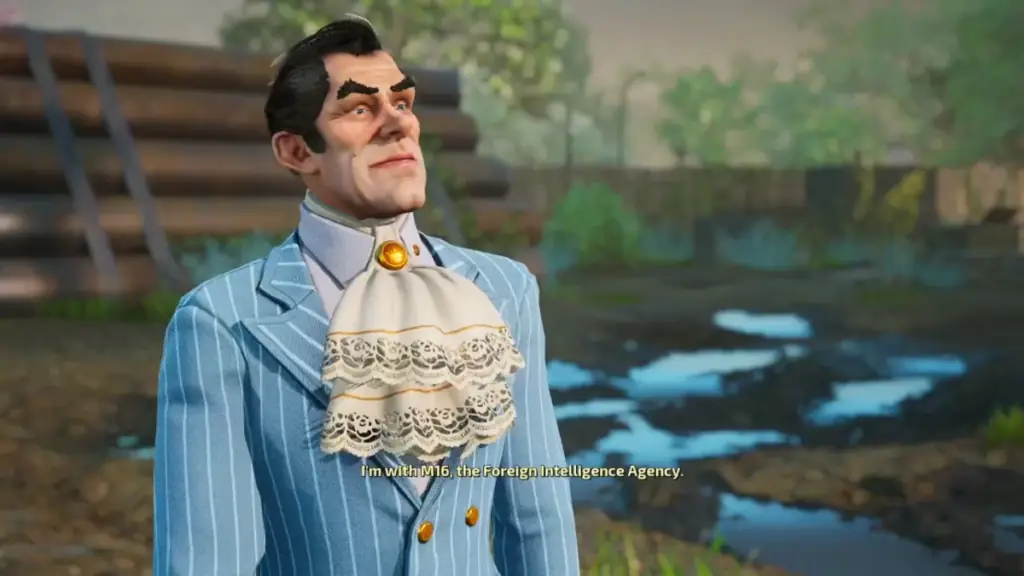 In Destroy All Humans 2: Reprobed, after defeating Coyote Bongwater and Agent Oranchov, you'll meet Reginald Ponsonby-Smythe. This enemy is unlike any others in the game so far, because he starts off as an ally. But, in due course you're faced with a cold-blooded betrayal that'll have you ready to take him down. But first … we've got some missions to accomplish. Here's how to encounter and defeat Ponsonby-Smythe.
How to Encounter Reginald Ponsonby-Smythe
Mission: La Femme Natalya
In this mission, which is given by Ponsonby-Smythe, you're tasked with crashing an art gallery opening. In due time, you're fighting toe-to-toe with a series of mutated monsters. This is also the mission where you encounter another major player in this game, Natalya Ivanova.
Mission: From Russia with Guns
In this mission, you must protect Natalya from the ensuing KGB and army attackers. Completing this mission will earn you the Meteor Strike weapon, in addition to paving the way for the boss battle.
Mission: The Majestic File
In this mission, you'll be called to meet Ponsonby-Smythe, who'll put you to sleep. Crypto wakes up in an empty, isolating room where he's being interrogated by the betrayer. In due time, an alert sounds and he's sent away, giving you the chance to make your daring escape. As you make your way outside, it's important to note that your weapons won't work as they should. So, take your time and use telekinesis to eradicate the enemy on your way to the boss arena.
Related: Is Destroy All Humans 2 Reprobed Censored?
How to Defeat Ponsonby-Smythe
To be honest, this battle is a breeze. It's also very reminiscent of the battle with Coyote Bongwater in that it mostly requires you to tank Ponsonby-Smythe while avoiding his Revelade gun. Also like in that earlier battle, it doesn't really matter too much if you get hit by his shots. As long as you don't lose track of him, and as long as you keep firing when able, you should have no problem taking him down.