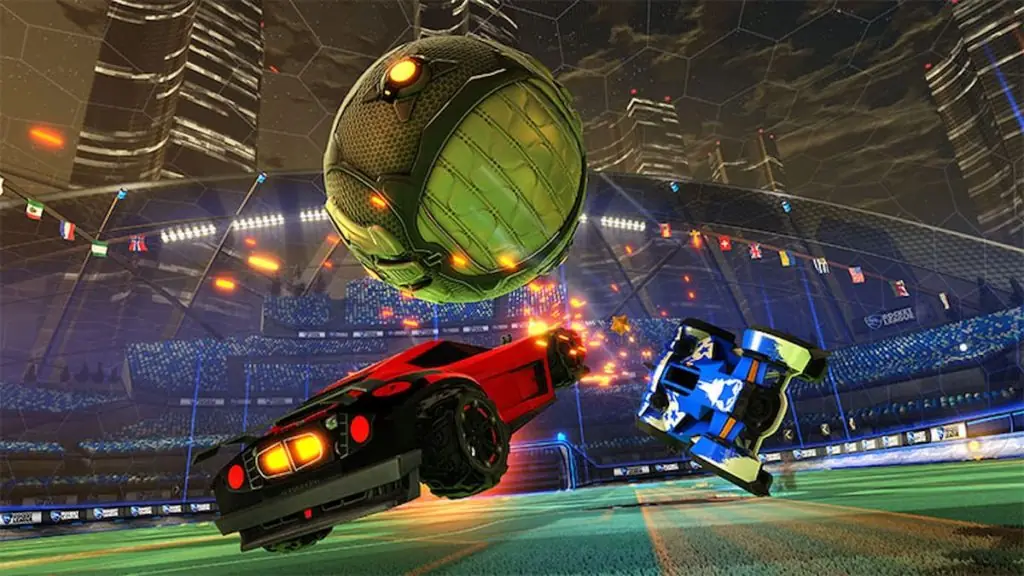 People typically tend to game when they've got free time on their hands. Since many of the best video games in the world generally taking hours to complete or finish in entirety. However, sometimes life gets in the way of enjoying our favorite titles. Whether it be a doctor's appointment, a date with friends or another important commitment, there will likely come moments when you just don't have the time to invest in hours of gaming.
Luckily, that doesn't mean you have to put the controller down completely. Since there are a number of quality games that can entertain you in a short period of time.
Today we're going to look at the top five games to play when you only have an hour to spare.
#5 – FIFA 22
Now, admittedly, I myself have gotten lost playing hours upon hours of FIFA 22 (or any FIFA title for that matter). Which is quite easy to do if your primary focus is Career Mode or FIFA Ultimate Team. However, if you stick to the classic Exhibition mode, then you can definitely finish a game in less than 20 minutes. Meaning that you should be able to get in a few games within the hour. In fact, one major advantage that FIFA has over other sports titles (like NBA 2K or Madden) is that the games are exceptionally quick. VOLTA, in particular, is an incredibly fun and fast-paced game mode that is a smaller-scale version of FIFA Street.
#4 – Pokémon UNITE
Pokémon UNITE is a free-to-play strategy battle arena game that first launched on the Nintendo Switch back in July 2021. Before making its way to mobile screens just a few months later. Not only is it entirely free and available on all mobile devices, but it's also incredibly competitive and fast-paced. In fact, Pokémon UNITE was specifically designed to allow for short yet dynamic matches. With each standard game lasting around 10 minutes and each quick match falling closer to five minutes in length. Presenting one of the best games to play if you've only got an hour to spare.
#3 – Mario Kart 8
Let's be honest, there's never a bad time for a classic Mario Kart dual. This isn't just limited to Mario Kart 8, but this just so happens to be the most recent version in the series. Now, I'm not talking about completing all of the main objectives, because this can easily take at least a few hours. However, if you're just looking to race with friends, compete in Time Trials, or Battle Mode. Then you can get quite a lot of games in, even with just 60 minutes to spare. Mario Kart 8, in particular, features the traditional kart-racing format we've all come to know and love. With the addition of a special new anti-gravity feature. Which enables you to drive upside down on certain maps in the game.
#2 – Apex Legends
Apex Legends is arguably the hottest free-to-play battle royale shooter out right now. Part of the reason why this game is so incredibly popular is because it's fast-paced, action-packed, and is available to play on every console. A mobile version of the game was also introduced recently, and is equally as exciting. Making Apex Legends one of the best games to play if you've only got an hour to spare because no match lasts longer than 30 minutes. Which differs from other battle royale titles like PUBG and Fortnite, since these games can easily go on for close to an hour.
#1 – Rocket League
Rocket League might take some time to master, but that doesn't mean you can't have fun in 60 minutes or less. With a variety of game modes designed to accommodate all skill levels, you can easily squeeze in a handful of games before the hour is up. In fact, the average Rocket League game is around five minutes in length. So, the thrilling soccer-themed arcade title is certainly the best game to play if you've only got an hour to spare. Plus, it's available on every platform and there's even a mobile spin-off version called Rocket League Sideswipe.
That concludes our list of the best games to play when you've only got an hour to spare. If you found this information useful, don't forget to check out our guides section for more breakdowns of other popular gaming titles.