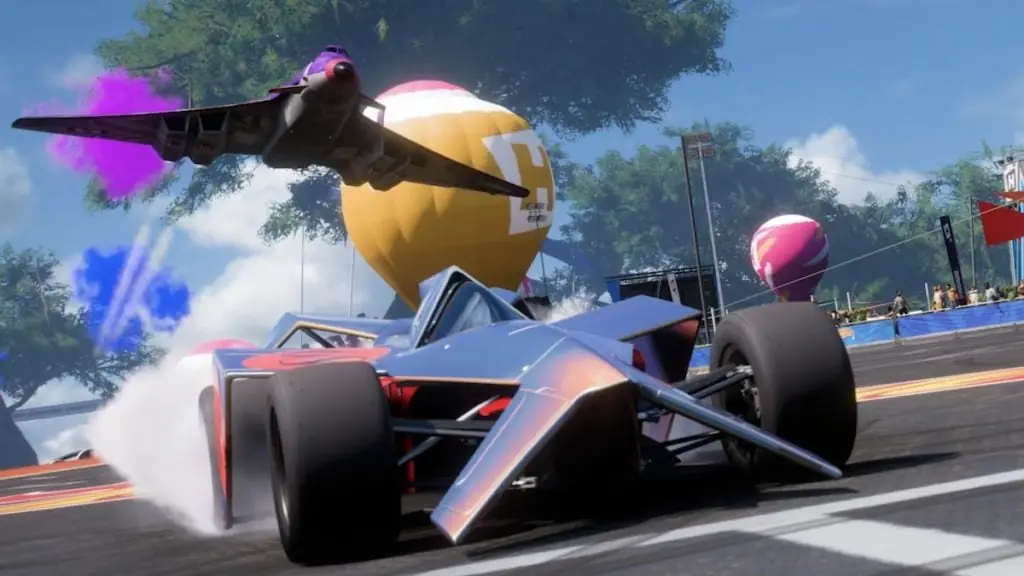 It goes without saying that Forza Horizon 5 does the Hot Wheels brand well in their new DLC expansion. Between the amazing world design and tracks, as well as the 10 new cars available, there's a lot to love in this add-on.
There's also a lot to unpack in the Hot Wheels expansion and it can take hours to get everything unlocked. But you'd be surprised to find that a lot of the great cars in the game actually come from the start. Today, we'll be talking about the top 5 best cars in Forza Horizon 5: Hot Wheels so that you'll have an easier time getting the gold, more often.
Our top 5 picks encompass all of what the Hot Wheels expansion does best and will ensure that your gameplay experience is at its peak so that you don't have to restart so much due to car issues. These cars are fast, have great handling, and drift with precision. Let's get onto the list!
2021 Hennessey Venom F5
This is one of my top cars for a reason. The Venom F5 is extremely fast, the fastest in the DLC in fact, has perfect handling, and drifts like a dream. It's also a very nice car so if you're someone who enjoys looking at your car while racing, this one is easy on the eyes for sure. It isn't a car that screams "Hot Wheels" but definitely fits the bill.
2012 Hot Wheels Bad to the Blade
There is no car that outdoes the Bad to the Blade when it comes to that wow factor of being a Hot Wheels car. This is the best-looking Hot Wheels car in-game and manages to have some impressive specifications as well. It's also another fast car that features great handling and turning for those who don't want to spin out in a curve.
2000 Hot Wheels Deora II
I wasn't expecting much when I'd first seen the Deora II but was gobsmacked to find it to be one of the smoothest rides in the game. Though it's long like a boat, it has speed and fantastic handling. This is the perfect example of not judging a book by its cover. It's also got a really cool beachy design with surfboards on the back which reminded me of the cars I had as a kid.
2013 Hot Wheels Baja Bone Shaker
Another nostalgia trip of a car, the Baja Bone Shaker is probably the best example of a Hot Wheels car brought to life. With its huge skeletal design, mean set of tires, and overall cartoonish aesthetic, this one is just a joy to drive. It's also got great performance as well which justifies driving it for more than just nostalgia as well.
1993 Schuppan 962CR
Though I personally don't find the 962CR the most attractive of this bunch, it's a very impressive car that manages to check all of the boxes, becoming one of the most versatile on the list. Even after unlocking additional cars after this one, I kept finding myself coming back to it because of just how good it really is overall.
Those are the best of the bunch! Now that you know our top 5 best cars in Forza Horizon 5: Hot Wheels, hopefully, you'll have an easier time unlocking additional cars in-game to expand your garage! Happy racing!
Related: Best Cars in Forza Horizon 5: Hot Wheels Tier List