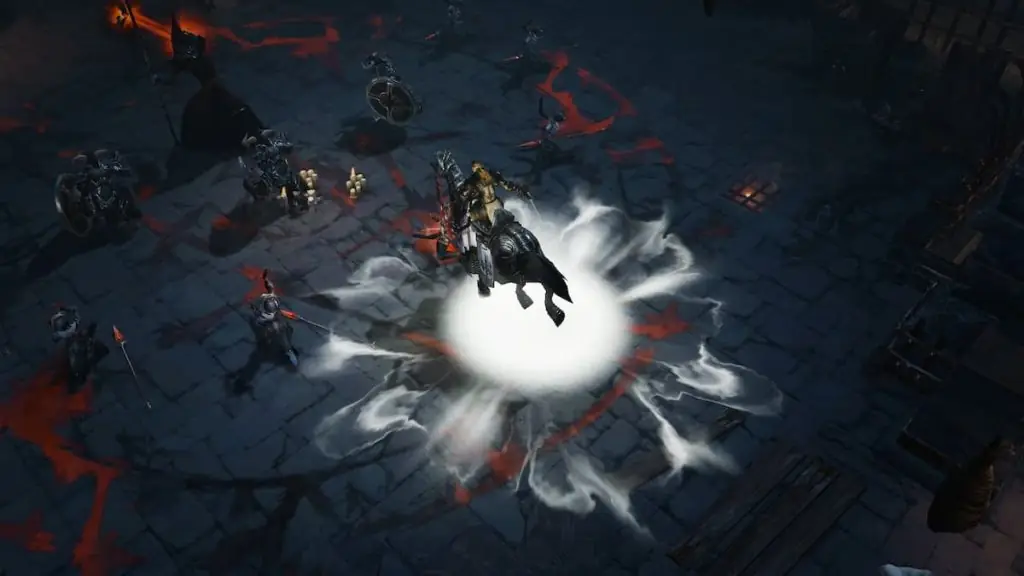 Diablo Immortal is the latest entry in the iconic Diablo series. But with the game primarily centred around mobile gameplay, it's introduced a series of changes and mechanics that even veteran players have to get used to. One of which is levelling up in Diablo Immortal.
While it's a pretty straightforward process, and fairly easy to gain an understanding of. It's one thing to simply level up but it's another to level up fast and efficiently.
Luckily, we've put together a guide on how you can level up fast in Diablo Immortal.
When you first set out on your journey in Diablo Immortal. It's pretty easy to earn experience points (XP) and level up in the game. However, as you progress deeper into the storyline and begin to prepare for endgame. It becomes increasingly difficult to level up and max out your character's potential.
So, here are some of the best things you can do to level up fast in Diablo Immortal.
#1 – Prioritize the Main Quests (not the side quests)
In most MMORPGs, side quests are a great way to earn experience and become more familiar with your surroundings. They also come with the potential to obtain some special items and are generally fairly easy to do. However, the truth is that you can level up a lot faster by working your way through the main storyline before tackling any of the side quests.
Even though a lot of the side quests in Diablo Immortal are fairly easy to complete. A large portion of which require you to simply take out an enemy on your way to the next main quest. These typically generate very low amounts of XP and should therefore not be prioritized nearly as much as main quests.
Related: Can You Play Diablo Immortal on Steam Deck?
#2 – Save your Battle Pass Points
Every time you level up in each seasonal Battle Pass in Diablo Immortal, you will earn XP points. As well as a plethora of knowledge and experience to help you get further in the game. While it can certainly be tempting to spend these XP points as soon as you acquire them. You're going to be far better off waiting to claim these points later on.
The reason for this is that the amount of XP you earn is based on your character level. So, the higher your character level is, the more XP you will earn. This means that if you hold off on claiming these points until your character has reached a higher level, then you have a higher potential to reap massive rewards.
#3 – Clear out the dungeons
Once you've completed the main story, and have worked through some of the many side quests. You're probably going to find it pretty difficult to reach those last few levels and get to level 60. This is where it comes in handy to grind out some of the remaining dungeons in Diablo Immortal.
Clearing out dungeons is the best way to earn large amounts of XP when you're near the end of the game. They're also incredibly fun and quick to run through with a large group of companions. For example, the Tomb of Fahir (Shassar Sea), Destruction's End (Library of Zoltan Kulle), Kikuras Rapids (Bilefen) and Temple of Nafari (Bilefen) are home to some exceptional rewards and enthralling battles.
That's everything you need to know about how to level up fast in Diablo Immortal. Be sure to check out some of our other guides on the latest Diablo instalment. Such as how to change your character's appearance in Diablo Immortal. As well as our guides section for more information on other popular gaming titles.