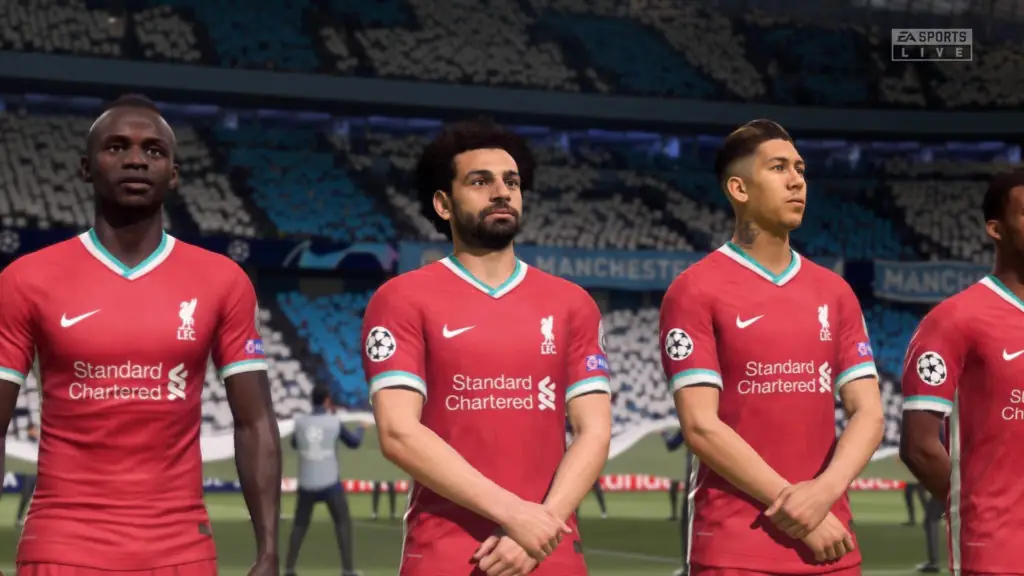 Whether it be due to the variety of ongoing FIFA 22 challenges or the the myriad of offseason acquisitions, the soccer community is buzzing right now. Taking this into account, it's time to take an early look at what we know thus far regarding FIFA 23, including the upcoming release date, pre-order window and more.
Here's everything you need to know about the FIFA 23 release date and what we know so far.
Release Date
Even though there's no concrete release date for FIFA 23, it's definitely something that's fast approaching. With every previous instalment of FIFA, the game was either released at the end of September or the start of October. So, we should see a similar time frame for FIFA 23, with the game expected to drop at some point between September 26th and October 3rd, 2022.
Cover Athlete
The cover athlete is another factor that remains somewhat of a mystery. Similar to other sports titles, the player EA chooses to be on the cover of FIFA likely won't be announced until early to mid July. For example, Kylian Mbappe was revealed as the cover athlete of FIFA 22 on July 9th of last year.
Taking this into account, this information should be revealed to us very soon. Although, being that the PSG wonderkid, Kylian Mbappe, has graced the cover of FIFA for two consecutive seasons. It feels safe to assume that we'll see somebody else on the cover this time around.
Here are some early predictions for who could be the cover athlete of FIFA 23;
Erling Haaland (Manchester City) – Hasn't been featured on the cover before, one of the biggest young stars in soccer and just recently transferred to English powerhouse, Man City.
Mohamed Salah (Liverpool) – Finished tied for the Golden Boot in 2022 with 23 EPL goals, and has yet to be featured on the cover of any FIFA game.
Heung-Min Son (Tottenham Hotspur) – Finished tied for the Golden Boot in 2022 with 23 EPL goals, and has yet to be featured on the cover of any FIFA game.
Cristiano Ronaldo (Manchester United) and Lionel Messi (PSG) – FIFA has never featured both on the cover at the same time, and each one is entering the final stages of their professional career. Going down as two of the greatest soccer players of all time.
Related: The Best Skill Moves in FIFA 22
Pre-Order Date
While it's not impossible to see FIFA 23 available for pre-order before the announcement of things like the release date or reveal trailer. Most retailers generally wait for the developer to announce these details before making the game available to purchase. Which means that the game likely won't be able to be pre-ordered until later this summer, probably at some point between early to mid July.
The good news is that it's almost a guarantee that EA will include some exciting pre-order bonuses for every version of the game, as they've done consistently in year's past. For example, FIFA 22 players received a TOTW 1 player item, a Kylian Mbappe Loan item, a FUT Ambassador Load Player Pack and Career Mode Homegrown Talent for ordering the game before it's official release.
So, generally the pros far outweigh the cons for pre-ordering a game like FIFA 23.
Crossplay?
Lastly, we have the question that everybody wants to know the answer to, "will FIFA 23 have crossplay?".
Once again, this is something that hasn't been confirmed. That being said, EA chose to roll out a testing phase for FIFA 22 in May, 2022. Allowing PS5, Xbox Series X/S and Google Stadia to compete against one another in Online Friendlies and Online Seasons mode. Which leads me to believe that this will be featured in FIFA 23.
Although, the test did not enable crossplay for PS4, Xbox One or PC players. So, hopefully this changes by the time FIFA 23 drops (though, I wouldn't count on it).
That's everything you need to know about the release date for FIFA 23 as well as all other available information. Be sure to check out some of our other FIFA-themed content here at Gamer Journalist. Like how to score a Finesse Shot in FIFA 22. As well as our dedicated guides section for more information on other popular gaming titles.