Bring in your friends and family.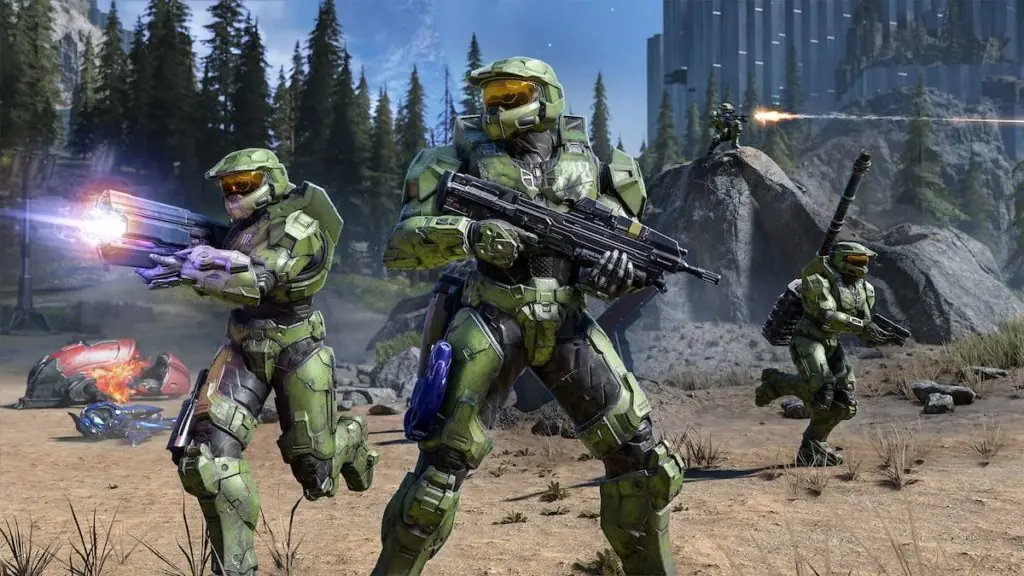 After a long wait, Halo Infinite will finally introduced co-op campaign in the game. Players will have an option to play with their friends and family for 11 days (11 to 22 July, 2022). However, the co-op will be in beta phase and the developers will test it out on select few players. This begs the question, will the newly introduced co-op campaign support cross-play?
Related: Is Dead by Daylight Crossplay? Answered
Does Halo Infinite Have Co-op Crossplay?
Halo Infinite will support co-op crossplay or cross-platform. The players will be able to play the game with their friends and family on different platforms like Windows, Xbox One and Xbox Series X/S. For example, if you are playing the game on PC and want to join in on the fun your cousins are having in the co-op campaign on Xbox One, you can do so during the beta period. There are a few conditions though.
How to play Co-op Campaign
As fun as it sounds, the co-op campaign is not open to everyone playing the game. Players who have enrolled themselves in the Halo Insider program will get the opportunity to test out the beta features. If you want a detailed guide on the Halo Infinite co-op feature, we have a brilliant one here. That said, you also need to own the campaign version of the game to make this work. Xbox Game Pass subscribers will also have the campaign version for free.
If you have the campaign, click on "Start Co-op" from the main menu of Halo Infinite and start co-op story mode. That's it, enjoy!