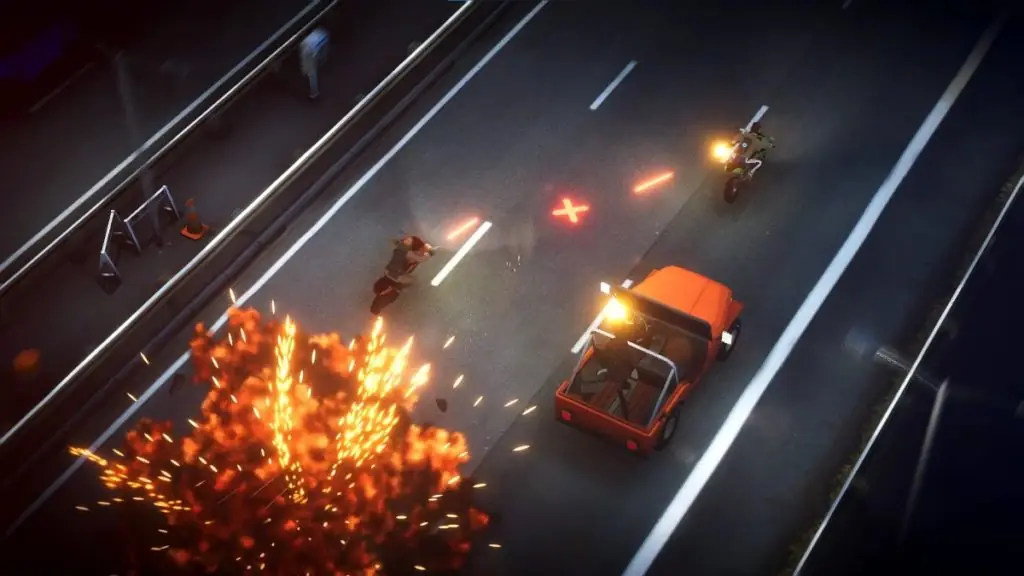 The brawl-a-thon by Humble Bundle and Jacob Dzwinel, Midnight Fight Express, hits gaming platforms in just a couple of days, and the hype could not be more real. Bringing in a focus on brutal yet calculated combat, Midnight Fight Express looks like a buffet for martial arts fans as well as those who just like to create some carnage in video games.
Though the game has a strong focus on hand-to-hand combat, there is a slew of other features that are sprinkled throughout Midnight Fight Express. Because it has a lot going for it, some folks may think that it is open-world and may have driveable vehicles within it. The question is, "can you drive in Midnight Fight Express?". Let's discuss whether or not you can.
Though Midnight Fight Express may look like an isometric version of Grand Theft Auto or Sleeping Dogs, this game is actually more linear than one may think. In fact, Midnight Fight Express is broken up into bite-sized levels and is not open-world at all. What does this mean for driving? Well, the game isn't open-world but luckily, this doesn't mean that driving is off the table.
Midnight Fight Express features many fights on or within moving vehicles, so there are definitely different forms of transportation that are going to take your character somewhere, many actually allowing you to take control of them. Though, it's worth mentioning that these are mostly on-rails action moments that help progress the story and gameplay forward. They're actually pretty fun as well.
Whether you're on the back of a motorcycle that's flying through the freeway or avoiding the whizzing bullets of an enemy's Gatling gun from the back of a delivery truck, you can be sure that there are some great moments that take place from behind the wheel of a vehicle. There's even a mission that includes driving a jet ski. They really do a great job of creating driving action moments that break up the gameplay to make things flow nicely for players.
So while it may have been cool to have a huge open world to drive freely in, Midnight Fight Express definitely scratches the itch for players that want to put the pedal to the metal. Through its varied driving sections, there's a lot to love about what driving means in Midnight Fight Express.
Related: Does Midnight Fight Express Have Permadeath?