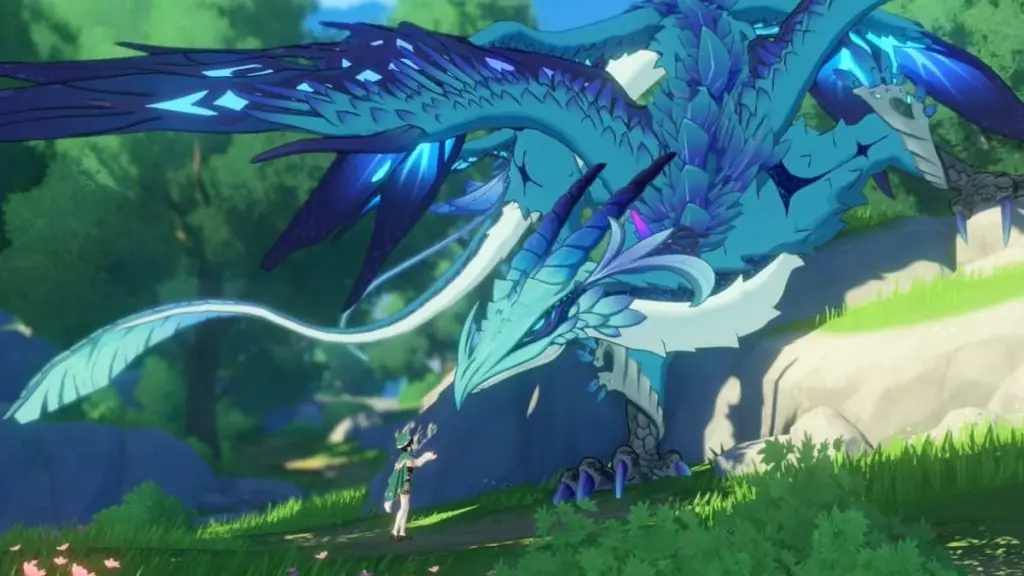 No one can deny the breathtaking beauty of Genshin Impact's landscapes. If you want a game with amazing graphics and color-filled scenery, you need to look into getting this game. Genshin impact comes with a variety of useful tools and mechanics, one of which being the Omni Ubiquity Net. Players can catch animals with the Omni Ubiquity Net in Genshin Impact! If you want an adorable, fuzzy little creature of your own, you need this helpful tool! Not every breathtaking landscape is full of adorable creatures waiting to be caught, however. Keep reading if you want to know where you can catch animals with the Omni Ubiquity Net in Genshin Impact!
Best Places to Catch Animals with the Omni Ubiquity Net in Genshin Impact
Lovers of any and all Pokémon games will love this feature. Surprisingly, the process for catching these adorable creatures isn't too dissimilar to catching Pokémon in Poké Balls. Of course, before you set out to catch any adorable animals in this game, you'll need the Omni Ubiquity Net first. These nets are very easy to get, however. All players need to do to get these nets is to travel to Inazumi and find Wakamurasaki. Players can purchase a limited amount of nets from her every week.
If you already have your Omni Ubiquity Net ready to go but aren't sure where to begin, don't worry, there are many great places to catch animals in the game! Knowing where to start looking is always the most important step, however, so thankfully, here is a comprehensive list of all the best places to catch animals in Genshin Impact. Visit any of these places on your map and you'll be building your own personal petting zoo in no time!
Liyue Harbor
Liyue Harbor is a great place to catch animals in Genshin Impact! This area has a very wide variety of catchable animals, so there are plenty of chances to catch something entirely unique! In addition, this location isn't too difficult to navigate through, so you won't have a difficult time locating your future pets. This area also has some location-exclusive animals, such as the Shiba and Sapphire. The catchable animals you'll be able to find in this location are:
Tiger Striped Cat
Black Back Hound
Shiba
Brightcrown Pigeon
Sapphire
Emerald Finch
Northland Cat
Golden Bass
Jade Eyed Cat
Wangshu Inn
The Wangshu Inn is definitely underrated in terms of potential pet locations. This location may not offer a huge list of animals to catch, but it is one of the only places where you can catch lizards in the game. If you're a reptile lover, you definitely need to pay the Wangshu Inn a visit! Wangshu Island is also the only place you can find the Sheriff Cat! This cat is just as adorable as it sounds, you don't want to miss out on the chance to claim one of these kitties as a pet. The catchable animals that can be found at this location are:
Forest Patrol Hound
Sheriff Cat
Red Horned Lizard
Green Horned Lizard
Blue Fin Bass
Guyun Stone Forest
Guyun Stone Forest has a lot of unique creatures dwelling in its depths, it's up to you to catch them! In addition to this location having a decent number of catchable creatures inside it, Guyun Stone Forest also features a few animals that are completely unique to that area. Some of these animals can't be found anywhere else in the game, like the Lapis Glede or the Geo Crystalfly (both are just as gorgeous as they sound). If you want a truly unique pet in Genshin Impact, you should definitely think about paying the Guyun Stone Forest a visit. The complete list of catchable animals in this area is:
Azure Crane
Geo Crystal Fly
Sun Crab
Lapis Glede
Ocean Crab
City of Mondstadt
The City of Monstadt has a wide variety of fuzzy friends waiting to be caught! This area is a great location to capture animals in Genshin Impact because of the sheer amount of them everywhere. It's nearly impossible to not run into a furry friend while strolling through this city; if you want an area with a good variety of multiple animals, you need to visit the City of Mondstadt. This city, like many cities, also has a decent amount of pigeons residing in it. If you're a bird lover, the City of Mondstadt is the place for you to be! The catchable animals that can be found in this city are:
White Pigeon
Northland Hound
Black King Pigeon
Black Cat
Crimsonflank Pigeon
Gray Snow Cat
Forest Patrol Hound
Graywing Pigeon
Dragonspine
With a name this cool, you know there's going to be some cool things to be found at this location. The Dragonspine is the place to be if you want a beautiful, crystal white pet. With the exception of the snow boar (although they're pretty fluffy and adorable too), every potential pet in this location is snow-white. If you want a colorblind-friendly pet, you'll want to start your pet hunt in the Dragonspine. The complete list of all catchable animals in the Dragonspine is:
Snow Boar
Cryo Crystalfly
Snow Weasel
Snow Fox
Watatsumi Island
Watatsumi Island is a great place to find potential pets, especially if you like water-based animals. This island is also one of the only known locations of the Unagi in Genshin Impact, so if you want a pet that looks almost exactly like a Dratini from Pokémon, you need to get an Unagi from Watatsumi Island. This island also features two types of catchable crabs, so if you're a shellfish lover, you should definitely head on down to this watery location. If you're a lover of the sea and all its creatures, Watatsumi Island is the place to be! You can catch all of these animals at this location:
Pale Red Crab
Adorned Unagi
Red Finned Unagi
Sunny Loach
General Crab
Tatarasuna Island
Tatarasuna Island may not have a long list of potential pets to choose from, but the animals it does have more than makeup for its lack of diversity. Tatarasuna Island is the only location where Bake-Danuki can be caught in the game! If you don't know what these adorable creatures are, look them up immediately. If you're going to catch animals with the Omni Ubiquity Net in Genshin Impact, you need to catch one of these cuties. This island also features the Pith Lizard, which can also only be caught in this location. The short but valuable list of catchable creatures in this location is:
Dihua Marsh
The Dihua Marsh, like the Tatarasuna Island, doesn't have a long list of potential pets dwelling in its depths. However, the animals that the Dihua Marsh does feature are very diverse and not too difficult to catch! This area is great if you love water-based animals but don't want a fish for a pet. Fish can be great pets, but not all of them are as exciting as the Unagi. This marsh is also one of the only locations in the game where you can catch frogs! Frogs are adorable and make amazing pets, in real life and in Genshin Impact. All of the catchable animals located in the Dihua Marsh are:
Mud Frog
Blue Horned Lizard
Golden Loach
Qingce Village
Qingce Village is a great choice for anyone looking for a tiny but mighty animal companion. If you wanted an adorable pet small enough to fit in the palm of your hand, you need to pay a visit to the animals in Qince Village! This village is also the only location in the game where Amateur Weasel Thiefs can be found! Weasels can be found around various locations on the map, but this location is the only area where this weasel can be found. An Amateur Weasel Thief may not sound like an ideal pet, but these little creatures are unbearably cute and can make fantastic companions for any player lucky enough to catch them. The entire list of catchable animals in this location is:
Crimson Finch
Squirrel
Amateur Weasel Thief
Related: Everything You Need to Know About Bouncing Blobby Slimes in Genshin Impact
Catching animals in Genshin Impact doesn't need to be difficult! Once you've caught your first couple of animals in the game, it becomes much easier. If you love Genshin Impact and you want to share your journey with an adorable fuzzy friend, visit any of these locations in your game. There are numerous other locations where you can catch animals in Genshin Impact, but not all of them have as good as options as these do.
Genshin Impact isn't the only game available where you can catch fuzzy friends. Wanting to share your epic journeys with a furry companion is only natural, especially if its in a game that has a lot of exploration. If you want to play other games like Genshin Impact with animal-catching features, try playing Animal Crossing or Pokémon Legends: Arceus on the Nintendo Switch! Happy hunting!