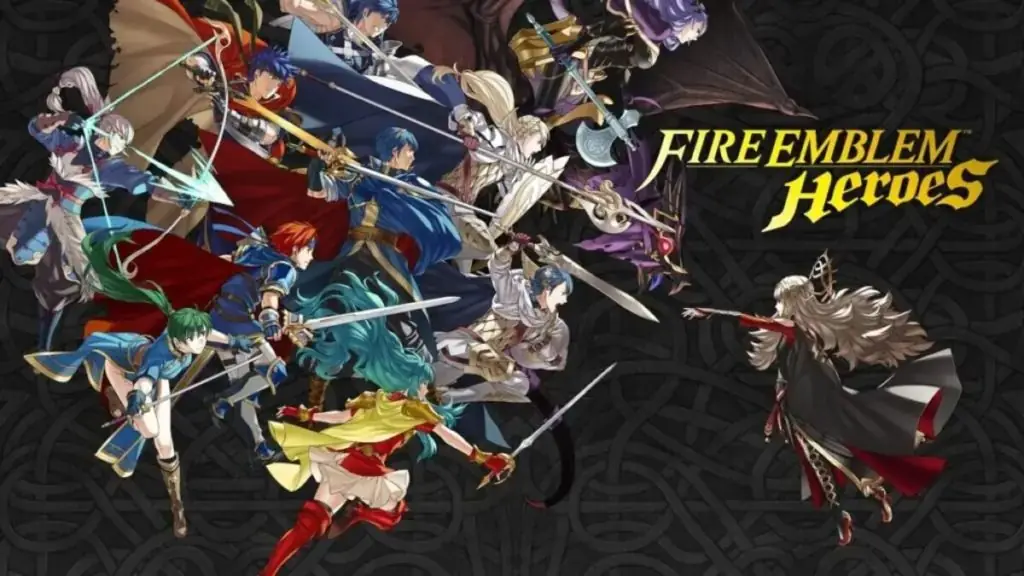 Here are the best mobile gacha game releases for 2022. We obviously have a 'thing' for this genre. Seeing as to how we were all raised on Pokémon, catching (and sometimes battling) things is pretty much our love language. And thankfully, in the mobile gaming world, there is no shortage of gacha games. Gacha games, for those who don't know, are "collect them all" games. They can be anything from tower defense to a JRPG to a tactical strategy game. But the theme of each game is a "collect things and pit them up against one another" simulator. And truth is, there are so many gacha games, it can be hard to find the best. So we did it for you.
But there is something so addictive about these gameplay loops. You can sit there playing for hours, in a zone. You will always tell yourself you just catch one more hero (or whatever they are called in each game) and three hours later you'll still be grinding. But it just feels so rewarding to get that one character you've been trying for since day one. Anyway, times to pick some of our favorites we are playing this year.
So what are the best gacha games to be playing in 2022?
Best Mobile Gacha Games of 2022
Fire Emblem Heroes
Nintendo's hit strategy-RPG Fire Emblem series, which has been going strong for more than 30 years, continues its journey on smart devices.
Fight battles customized for touch screens and on-the-go play. Summon characters from across the Fire Emblem universe. Develop your Heroes' skills, and take them to new heights. This is your adventure—a Fire Emblem that's like nothing you've seen before.
On top of that, we have loved the Fire Emblem games for decades now, so this is a no-brainer. There's years of lore here and it is a fun world to dip into.
Related: Roblox Gacha 3D Codes
Genshin Impact
Step into Teyvat, a vast world teeming with life and flowing with elemental energy. You and your sibling arrived here from another world. Separated by an unknown god, stripped of your powers, and cast into a deep slumber, you now awake to a world very different from when you first arrived.
Thus begins your journey across Teyvat to seek answers from The Seven — the gods of each element. Along the way, prepare to explore every inch of this wondrous world, join forces with a diverse range of characters, and unravel the countless mysteries that Teyvat holds.
A gacha game taking place in the Genshin universe? Yes, just yes. This game has taken on a life of its own.
Marvel Strike Force
In MARVEL Strike Force, ready for battle alongside allies and arch-rivals in this action-packed, visually-stunning free-to-play game for your phone or tablet. An assault on Earth has begun and Super Heroes and Super Villains are working together to defend it!
Lead the charge by assembling your ultimate squad, including Spider-Man, Doctor Strange, Groot, Rocket Raccoon, Loki, Elektra, Captain America and Iron Man, as you enter strategic combat against an all-new enemy threat.
Who doesn't want to collect and build their own roster of Marvel characters? While there are no shortage of Marvel games, this one stands out right now.
Pokemon Unite
Pokémon Unite is a multiplayer online battle arena game, with standard matches consisting of two teams of five players. Each match is time-limited (capped at 10 minutes), and the team with the highest total score by the end of each match wins. There are limited time maps, and another game mode called Quick Battle, which is five minutes long with four players on each team.
A team can also win if the opposing team surrenders. Surrendering can only happen if the match reaches the halfway mark, and only if majority among the team members is reached. If there is a tie, the team that scored the tied score first wins.
Honestly, we are at the point when we see Pokémon anything, we play. And unite puts some interesting elements into the gameplay, making it well worth exploring.
Azur Lane
Azur Lane  is a side-scrolling shoot 'em up video game created by Chinese developers Shanghai Manjuu and Xiamen Yongshi, released in 2017 for the iOS and Android operating systems. Set in an alternate timeline of World War II, players engage in side-scrolling shooter gameplay, using female anthropomorphic characters based on warships from the war's major participants. Other gameplay elements, like customizing a dorm and in-game characters, are also present.
So yes, you are catching female warships in this game and don't pretend that doesn't rule. Gacha games get away with some insane stuff. Azur Lane provers that in spades.
Dragon Ball Legends
Dragon Ball legends features action-packed anime action RPG gameplay with Goku, Vegeta, Trunks, and all of your favorite DB characters, With Intuitive controls and simple card-based attack gameplay, mixed with high quality 3D animation & visuals, Dragon Ball Legends features the best anime fighting scenes on your mobile device.
On top of that, you collect Dragon Ball characters, which is all we've ever asked for.
So there you have it. But we understand a list like this can be polarizing. Usually that comes down to leaving out a game or two the readers love. With that said, this list will be a pretty regular thing so check back for updates and follow ups.