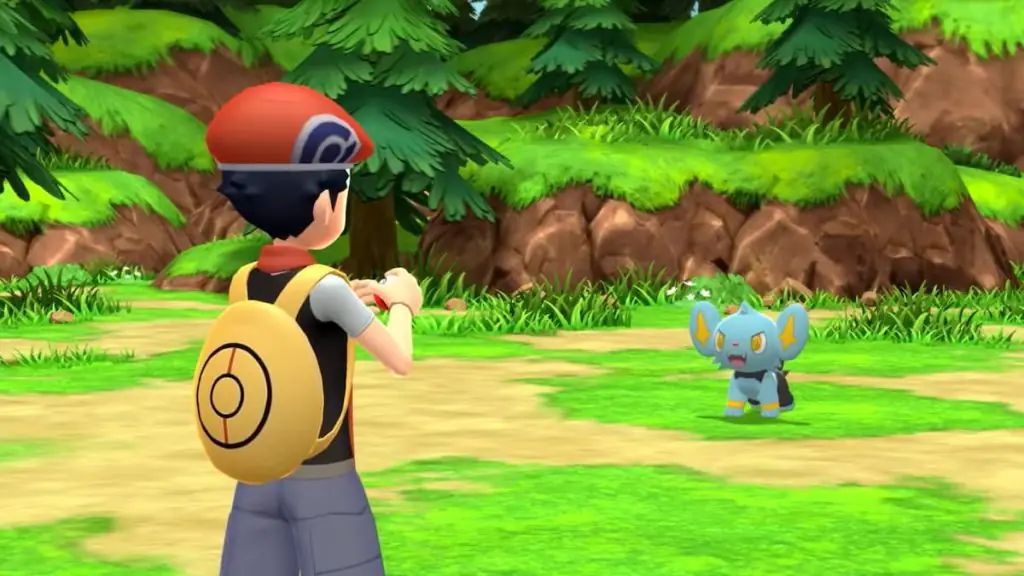 Luxray is an easily recognizable, lovable Pokémon from Pokémon Brilliant Diamond. Brilliant Diamond certainly isn't the first Pokémon game that Luxray has debuted in and it certainly won't be the last; there's nothing not to love about Luxray in Pokémon! Luxray is an electric type powerhouse with astonishing speed and an incredible special attack stat. If you're looking for a Pokémon that's faster than lightning and hits like a truck, then you need a Luxray on your team.
Thankfully, Luxrays aren't too difficult to obtain in Pokémon Brilliant Diamond. They can be obtained by leveling up Shinx early in the game, caught in their final evolutionary form much later in the game, or through trading with other players. If you're trying to get your Luxray to become the strongest it can be, however, it's recommended that you evolve it from a Shinx. Once your Luxray is in your possession and you're ready to take down some major opponents, the only decision you have left to make is what to put in its moveset. Keep reading to discover what moveset to use to create the ultimate Pokémon-battling machine!
Best Moveset for Luxray in Pokémon Brilliant Diamond
Luxray is an epic-looking pure electric type that has wormed its way into the hearts of millions of Pokémon fans across the globe. These Pokémon are especially popular in Pokémon Diamond and Brilliant Diamond because their pre-evolutions, Shinx, can be caught so early in the games.
However, these powerhouse Pokémon aren't as completely grand as they seem. Although they're strong, the movesets they learn on their own can seem lackluster. If you're trying to train the strongest Luxray ever, you'll need to step in and make some manual adjustments to their moveset, especially if you're trying to take down the Elite Four. Every Pokémon player loves having powerful Pokémon; if you want your Luxray to be unstoppable, try using adding these moves to their moveset!
Iron Tail
Iron Tail is a powerful physical attack move that's great against any Pokémon that Luxray is put up against. Luxray is a pure electric type, so he's not always effective against every Pokémon. Iron Tail is a strong physical move that can sweep nearly any Pokémon off their feet in battle! In addition, Iron Tail has a chance of lowering the opponent's defense, which can make the rest of the battle go much smoother.
Ice Fang
Ice Fang is the perfect attack move when dealing with ground types or grass types. Because Luxray is a pure electric type, he's weak to ground and ineffective against grass. Ice Fang ensures that, despite his type disadvantage, he's got those bases covered. With a move like Ice Fang, Luxray is sure to win against any Pokémon he's put up against!
Wild Charge
No moveset for Luxray would be complete without an awesome electric type move. Wild charge is an outrageously powerful attack move, it could easily knockout any Pokémon in its path. In addition to being incredibly powerful, Wild Charge also has the ability to paralyze the target in battle; Pokémon battles are always easier to win when the opponent can't move! Although this move is amazing, it does deal a bit of recoil damage to the user. If your Luxray is trained to be a tank, or if he's holding healing items, this shouldn't be much of an issue.
Volt Switch
Volt Switch is a great move to be used strategically. If you're up against a truly powerful force, like the Elite Four, and they send out a powerhouse Pokémon, use Volt Switch to deal some quick damage and then switch out to a more advantageous Pokémon. Volt Switch also features an impressive 100% accuracy rate, so you never have to worry about this move missing!
Related: Will There Be a New Ultra Warp Ride Minigame in Pokémon Scarlet and Violet?
There's no doubt in any Pokémon player's mind that Luxray is a powerful Pokémon. With the right moveset, Luxray can easily become the star of anyone's team! If you love playing Pokémon but struggle with making movesets, Gamer Journalist has plenty of moveset guides for you to try!