You become a master escape artist, you'll need a getaway vehicle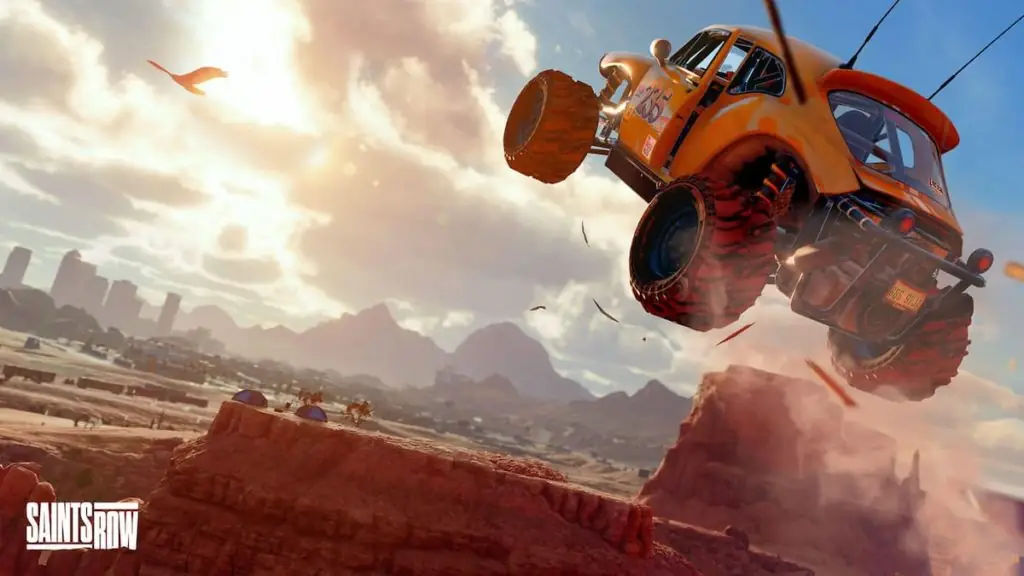 Much like any other open-world game, cars and vehicles are a pinnacle in Saints Row. Whether you're looking to make a last-minute escape or drive around Santo Ileso in luxury, there's no denying that vehicles are the best way to get around Santo Ileso.
In this guide, we will break down all of the best cars and vehicles in Saints Row.
Being that most of your time spent playing Saints Row will have you evading cops or rival gangs, this list will be primarily focused on vehicles that assist in these sorts of scenarios. So, you won't see any tanks or helicopters but rather cars and motorbikes. Although, with there being over 40 different vehicles to choose from, you'll need to be choosy as to which you end up running with.
Related: Best Weapons to Use in Saints Row
To help you get started, here are the five best cars and vehicles in Saints Row;
Attrazione (2-Door Supercar) – As the fastest sports car in Saints Row, it should come as no surprise to see Attrazione at the top of our list. Plus, its signature ability allows it to go even faster. You can find one at Marina West's School of Art and Design car park.
Gibraltar (4-Door SUV) – On the opposite end of the spectrum we have the Gibraltar. It may not be the fastest car in the game but it's got good size, durability, and performance. You can find one anywhere in Santo Ileso but it's one of the Marshalls' more popular vehicles. Which is one of three main rival gangs in Saints Row.
Galahad (Classic 80s Car) – Unlike the Gibraltar, the Galahad lacks behind in the durability department. However, it more than makes up for it with its impressive speed and handling. It's also one of the more common vehicles in Saints Row, as you can find one just about anywhere.
Titan (Getaway Truck) – These trucks pop up on your in-game map as a money bag icon, and are perfect for getaways. Not only are they surprisingly fast but they're also remarkably tough and durable. Under the wheel of a Titan, you can smash through anything that gets in your way in Santo Ileso.
Skirmish (Off-Road Pick-Up) – Lastly, we've got the Skirmish. Which is one of the better alternatives for those who can't afford (or don't want to pay for) off-road kits. It already comes with dirt tires by default and is actually one of the faster and better-performing pick-up trucks in Saints Row. The best part is that they too are one of the more common vehicles in the game and can be found almost anywhere (particularly in desert regions).
That's everything you need to know about the best cars and vehicles in Saints Row. If you're interested in more Saints Row content, be sure to check out our guides section here at Gamer Journalist. Where you can find information like the 5 funniest glitches/bugs in Saints Row or how to change the car camera angle settings in Saints Row.