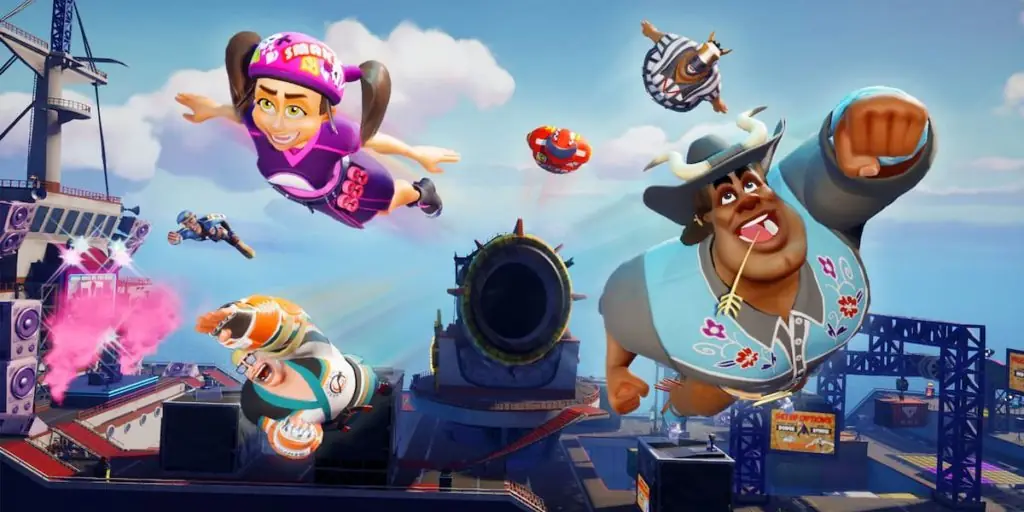 Rumbleverse is a great multiplayer smackdown where players can run around the ring and punch, kick, bat, or RKO people as they please. But questions have been raised about just how many actual players there are in matches. I'm sure that players would generally much rather pound and destroy their fleshy and fragile counterparts, not smash knuckles with unfeeling, mechanical robots. Does Rumbleverse have bots?
What Are Bots?
Bots are, quite simple, AI-driven Non-Player Characters (NPCs). Some battle royale games that don't have enough players to fill out specific servers will fill the player pool with these bots to keep the players playing the game, under the pretence that they are playing against real players.
It's something that the developers won't really talk about, as it defeats the purpose of multiplayer games, especially when the game doesn't explicitly state when bots are or are not being used. It is a shady practice that sparks controversy amongst any player base.
Does Rumbleverse Use bots?
The sad reality is that Rumbleverse is guilty of doing this.
Rumbleverse is a very new game that hasn't gathered the attention it needs yet to have the luxury of not using bots.
One Reddit user points out that it is disappointing, and the community seem to largely agree that Rumbleverse's lack of traction is due to Epic Games' lack of advertising for the game. As the game grows and lobbies fill up more, the use of bots will dramatically decline.
Bots are only employed when a lobby fails to hit 40 players when the lobby timer reaches zero, so all of those players you see in the lobby are real people that you can communicate with and brawl down with.
The bots aren't terrible to play with, however, and it is still worth checking the game out if you haven't already. Although it is worth saying that players have reported the bots' difficulty appearing to increase in the late game – so watch out"
Keep an eye on Gamer Journalist or more gaming and Rumbleverse content.