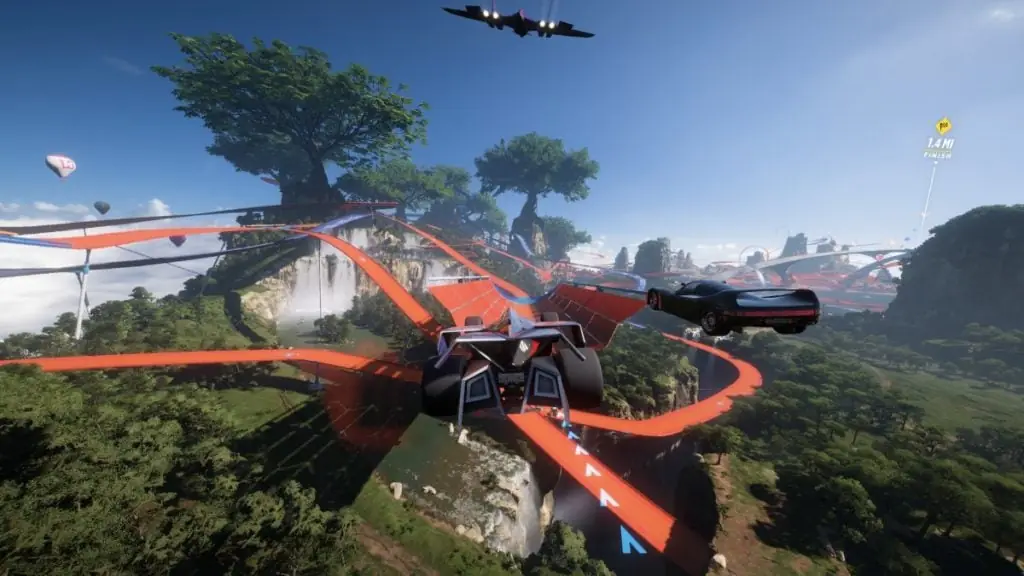 If you're anything like me, then you've been having a fantastic time playing the new Hot Wheels expansion for Forza Horizon 5. With 10 brand-new cars to race and 4 different biomes with their own tracks to race across, this piece of DLC is a Hot Wheels fan's dream.
With each of these 4 biomes comes a very specific set of tracks within it that makes each one feel wholly unique from one to the other. Not only are the tracks themselves varying but the visual presence surrounding them differs as well, creating a unique experience for each one. But which one of these is the best? Today, we'll go down the list and rank each one from worst to best.
Now, it's worth mentioning that all of these tracks are actually very good, it's just that some are just a bit better than others, for various reasons. I'm extremely happy with how Playground Games tackled this expansion and it was actually pretty difficult to even rank these. Without further ado, let's get into it!
Giant's Canyon
Starting things off is the Giant's Canyon. This is the one track that just never really seemed to do it for me. While I think it has a really good layout of track pieces, there's never anything unique about the track pieces that it uses. This is more of a purest's type of track I guess, but never really made me feel excited when I'd have to race it. It's a cool track to be sure, just not one of the best here, unfortunately. The competition is pretty steep.
The Nexus
Our third-place spot goes to The Nexus. I kind of wanted to put this in a higher spot on the list but even though it's really cool, there isn't as much to it as compared to the others. The tracks though are amazing with speed as the number one priority. At night, these tracks turn into a rave of epic proportions with neon lights to make you feel like you're at a true Hot Wheels party. These tracks also gave me GTA V: Online racing vibes which just felt like home.
The Ice Cauldron
Getting into a place of contention, The Ice Cauldron is a beautifully crafted set of tracks with wonderful pieces throughout it. The balance of fire and ice within the environment is insanely cool and very unique overall. Racing off of the tracks and into the snow is fun to do in cars like the Baja Bone Shaker, serving as a great off-roading experience. The cream of the crop here for me though has to be the frozen track pieces. It's pretty exhilarating to drift on one of these during a race in something like a Bad to the Blade or another S2 vehicle. There's only so much better you can do than this.
Forest Falls
The tip of the iceberg though is most definitely Forest Falls. This lush forest works with Hot Wheels for various reasons. For one, you have the fantastic waterfalls that will spray water or mist on your windshield, creating this 3D feel, you can race throughout its various watery rivers, and its distinct flume-like track pieces which steal the show. I'd never really thought about it, but Hot Wheels and waterslides really go together well. Racing down one of its waterslide-type tracks actually had me surprised and genuinely impressed by its originality the first time I'd seen it. As someone who's loved Hot Wheels for their entire life, this was the single moment that I think back to as the first moment in the DLC when I felt like a kid again. They did so much right on this one that it's impossible to ignore.
That's our list! Now you know which ones we think are the best and which are the ones that just could've done a bit more. The Forza Horizon 5 Hot Wheels expansion is a fantastic time with so much to offer fans of the die-cast cars.
Related: Best Cars in Forza Horizon 5: Hot Wheels Tier List