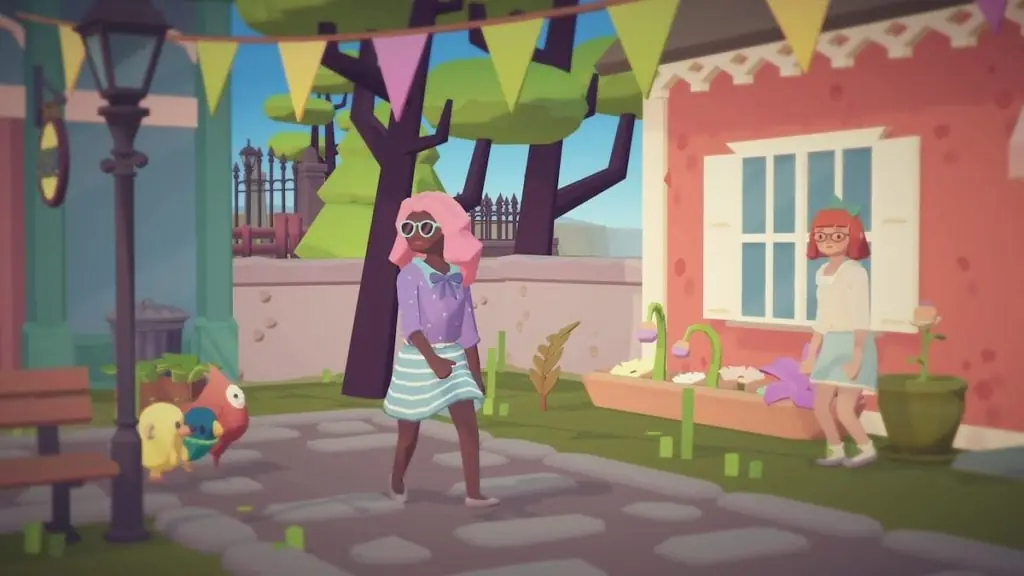 Ooblets is fun farming, dancing and adventurous game available on Windows, Xbox One, and Nintendo Switch. The game is designed to have a single playable character. However, you have many customization options under the character creation menu. Although not playable, the possibility of having multiple Ooblets is great.
Related: How to Make Beanjuice in Ooblets
Character Customization in the game
The game enables players to customize their character and house. There are various options to choose from including, clothing, accessories, decorations, etc.
The characters customization menu has the following options in Ooblets:
Character
Backpacks
Accessories
Outfits
Shirts
Bottoms
Shoes
Home
Chests
Beds
Sofas
Armchairs
Chairs
Dressers
Tables/Desks
Lights
Misc
Paint
Wallpaper
Flooring
Misc
Apart from the above options, you also have home upgrades to change the size of your house and a variety of Fabricuters.
Ooblets
Ooblets are weird creatures you can find on the land of Oob. While you can grow these creatures on your farm, there are multiple ways of acquiring them.
The game classifies these creatures into three rarity categories namely, Common, Unusual and Gleamy. The Common ones are easy to get, but Gleamy ones are extremely rare. Of course, the Unusual ones stand in the middle ground.
There are three ways you can collect these creatures. Winning dance battles will award you an Ooblet. The Dance Barn Tournaments is also a great way to get these creatures. You can also get an Ooblet as a gift from one of the Befriendable NPCs in the game. So it's good to increase your friendship level with them.