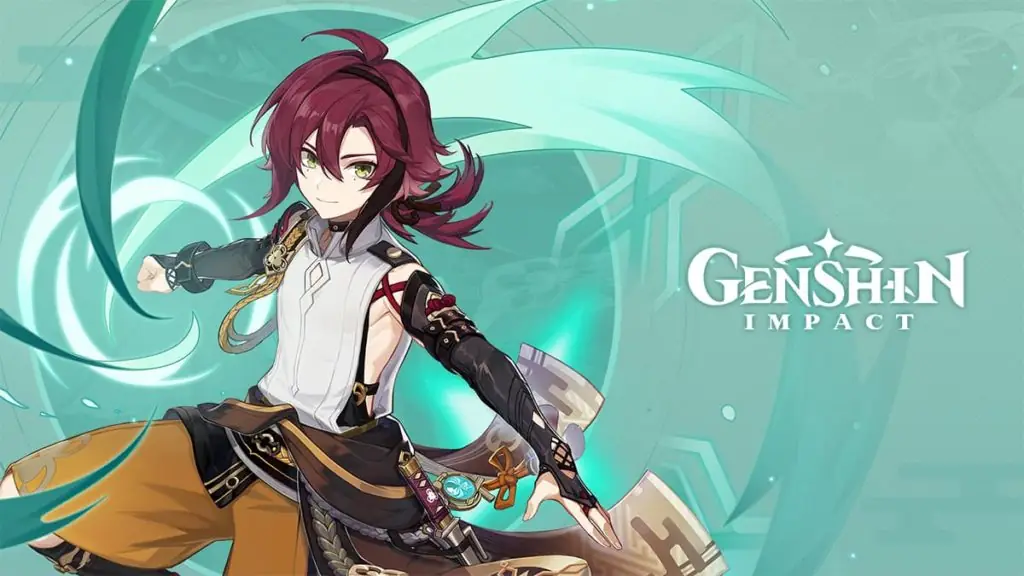 The Summer Fantasia update of Genshin Impact is going live with returning characters and a brand new 4-Star Anemo Catalyst character, Shikanoin Heizou. The Genshin Impact 2.8 update will also offer new weapons and events.
Shikanoin Heizou will be available in the first half of the update along with Klee, Kaedehara Kazuha and Yoimiya. In this guide we will go over all the abilities and skills Shikanoin Heizou has in store for us.
Shikanoin Heizou is a young prodigy detective from Tenryou Commission. Apart from solving twisted cases in unorthodox ways, Heizou features some amazing AOE (Area Of Effect) damage and Elemental combos. Let's have a closer look at the same.
Shikanoin Heizou – Skills
Fudou Style Martial Arts – Normal Attacks
Normal Attack: Executes up to five fisticuffs(Fist punches) empowered by wind and dealing Anemo damage
Charged Attack: Heizou consumes stamina and throws a sweeping kick, dealing Anemo damage
Plunging Attack: Calls upon a surging wind power. Plunges towards the ground from mid-air, dealing Anemo damage to everyone in the way and on impact with the ground
Related: All Challenges and Rewards for Summer Fantasia Event in Genshin Impact
Heartstopper Strike – Elemental Skill
Single Press: Charges wind to deliver Heartstopper Strike, dealing Anemo damage
Hold: Charges the Heartstopper Strike and gains the Declension effect while charging. This increases the ability's power and unleashes a more powerful Strike after a long charge.
Declension: Increases the power of next Heartstopper Strike. This ability allows you to you possess four Declension stacks. When Heizou has four stacks, he gains the Conviction effect, which further increases the next Heartstopper Strike's power and range.
Windmuster Kick – Elemental Burst
Heizou jumps high and uses Fudou Style Vacuum Slugger and kicks the enemy. The Vaccum Slugger explodes after hitting and traps the target in Windtunnel that pulls in nearby objects and opponents, dealing AOE Anemo damage.
If Fudou Style Vacuum Slugger connects with an enemy already affected by Hydro, Pyro, Cryo or Electro, it turns into a Windmuster Iris. The mustered wind will then explode and deal AOE damage of the corresponding elemental type.
The Fudou Style Vacuum Slugger affects a maximum of four enemies with the Windmuster Iris. You can't afflict a single enemy with Windmuster Iris of different elemental type damage.
Shikanoin Heizou – Passives
Paradoxical Practice – 1st Ascension Passive: When Shikanoin Heizou activates a Swirl, he will gain one Declension stack for Heartstopper Strike. This will take place every 0.1 seconds.
Penetrative Reasoning – 4th Ascension Passive: After Heartstopper Strike hits an opponent, it increases all party members' (excluding Shikanoin Heizou) Elemental Mastery by 80 for 10 seconds.
Pre-Existing Guilt – Utility Passive: Decreases sprinting Stamina consumption for your own party members by 20%. (This utility is not stackable with other passives giving the exact same effects).
Shikanoin Heizou – Constellations
Named Juvenile Casebook – For five seconds after Shikanoin Heizou takes the field, his Normal Attack speed is increased by 15%. He also gains a single Declension stack for Heartstopper Strike. This effect can be triggered once every 10 seconds.
Investigative Collection – The pull effect of the Arresting Windtunnel created by Windmuster Kick is enhanced, and its duration is increased to a single second.
Esoteric Puzzle Book – Increases the Level of Heartstopper Strike by 3. (You can upgrade to a maximum level of 15).
Tome of Lies – The first Windmuster Iris explosion in each Windmuster Kick will regenerate nine Elemental Energy for Heizou. Every subsequent explosion in Windmuster Kick will each regenerate an additional 1.5 Energy for the character. One Windmuster Kick can regenerate a total of 13.5 Energy for Heizou.
Secret Archive – Increases the Level of Windmuster Kick by 3. (You can upgrade to maximum level of 15).
Curious Casefiles – Each Declension stack will increase the critical rate of the Heartstopper Strike by 4%. The Conviction effect boosts the Heartstopper Strike's critical damage by 32%.