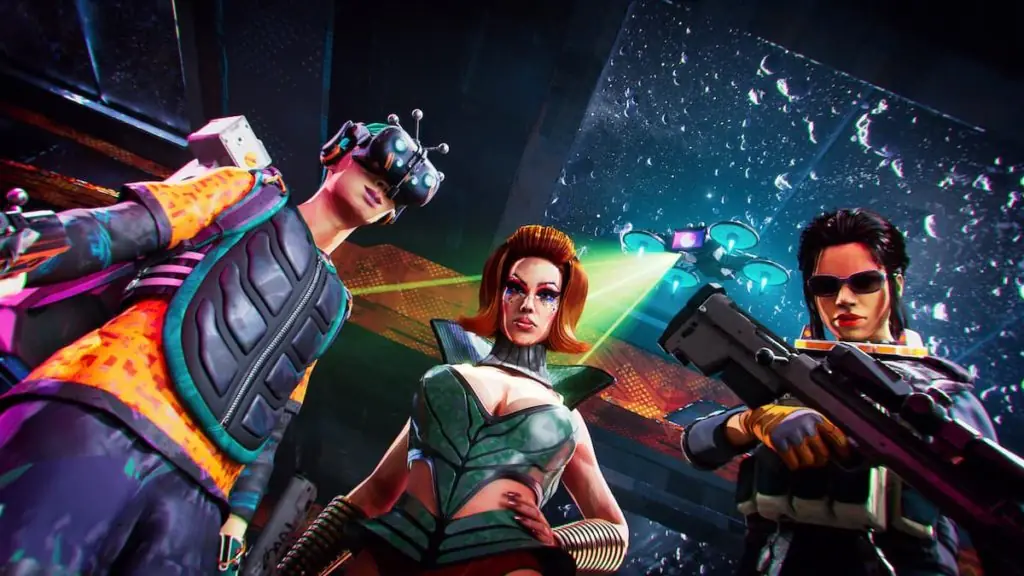 By now you've probably got wind of the fast-paced team shooter that's set to arrive in 2023, Hyenas. Brought to you by Creative Assembly, the same team that developed titles like Alien: Isolation, Halo Wars 2 and Total War.
Even though Hyenas has been in the works for years, new details are just now beginning to emerge about the upcoming first-person shooter. Including the list of characters set to be included in the game.
Here are all of the Hyenas characters listed.
All Hyenas Characters – Listed
The SEGA Corporation teamed up with Creative Assembly to form the next big MMO-shooter called Hyenas. The developers even released an official announcement trailer that gave us a glimpse of some of the characters, features and functions we can expect to see included in the game.
From what we were able to gather, Hyenas is a PvPvE game that pits three teams of five players against each other and additional AI opponents. Also, it appears to be set in the future where billionaires have destroyed Earth and colonized Mars. Players will essentially take over the role of space pirates and steal back from said billionaires, hijack various spacecrafts and loot precious cargo.
Related: Is HYENAS Multiplayer? Answered
While there's no gameplay footage for Hyenas, the developers did reveal who the playable characters will be. Even though there's likely to be more than this, here are a few we were able to identify given what information has been released.
The Pro – Shown in the trailer wearing a Nixon mask, carrying a shotgun and deploying automated turrets. Appears to be the aggressor of the group.
Doc Hotfix – Perceives the world around them as virtual reality and that they're a character in a game. Hotfix also seems to have a lot of ice-breakers and pop-culture references in his repertoire.
Commander Wright – An astronaut with a foam gun who can create barricades, climbing platforms and covers. This leads us to believe they'll be playing the support role for the group.
That concludes our list of all the Hyenas characters. For now, be sure to check out some of our other Hyenas content here at Gamer Journalist. Like how to sign up for the alpha play test beta or when does Hyenas release?