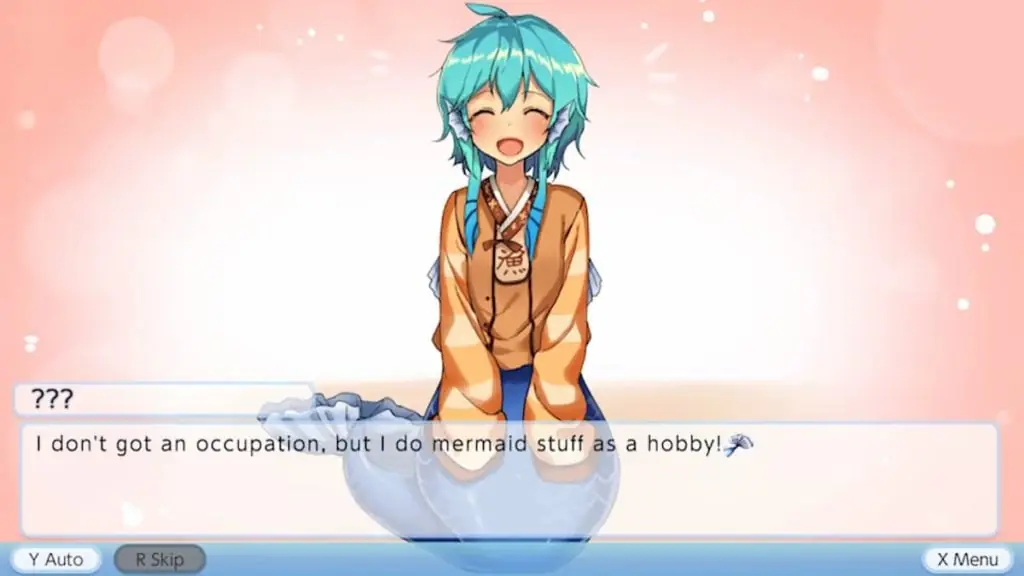 Whether they're feeling lonely or just like to pretend, dating sims are the perfect games to lift people's spirits! Everyone loves playing dating sims, and more and more are being added to the Nintendo Switch e-shop every day. Keep reading this article to discover all the very best dating sims on Nintendo Switch!
Monster Prom
Monster Prom is a classic game for those who believe their own high school experience didn't have enough monster dating involved. Monster Prom is a visual novel dating sim that is overflowing with love, humor, and inclusivity! Not only does this monstrously romantic game have a single-player mode, but it also has a competitive multiplayer mode where you can compete for love with four other players!
In Monster Prom, you play as an average student (who happens to be a monster) at Spooky High (where everyone else happens to be a monster). As you despairingly make your way through the depressing last few phases of high school, you quickly realize that you've forgotten the most important thing a teenager can possibly forget: prom is in three weeks, and you don't have a date yet! Spend three infatuation-fueled weeks trying to successfully seduce a scary sweetheart, or be doomed to go to prom alone, like the world's scariest loser. Which monster will you choose to woo for the dance??
Dream Daddy
Dream Daddy is the perfect game for everyone, it's got all the makings of the perfect dating sim: healthy relationships, humorous dialogue, and the hottest dad bods you've ever seen! Seriously though, if you think being a good dad is one of the hottest things a person can be, you need to invest in this dad dating simulator. This game was proudly developed by the Game Grumps, so you know it's got to be good!
In Dream Daddy, you play as a fully customizable, single dad who has just moved to Maple Bay with your college-bound daughter, Amanda. Once you arrive, however, you quickly realize the sleepy little culdesac you've moved into is exclusively populated by conveniently single (except Joseph), dateable dads! It's up to you which hot, eligible dad you want to snuggle up against during your stay at Maple Bay; be warned, however, that not all the dads are exactly what they seem on the surface.
Miracle Snack Shop
Miracle Snack Shop is the perfect combination of junk food and romance! If you like your women as sweet as you like your snacks, you need to invest in Miracle Snack Shop on the Nintendo Switch. In Miracle Snack Shop, you play as a down-on-your-luck young man who has recently inherited a snack shop. Although having your own snack shop is probably a dream for most people, it's a nightmare for this game's protagonist; managing a snack shop that no one wants to eat at is more stress than it's worth!
Thankfully (or unthankfully), a magical portal has opened up inside the shop and suddenly spat out a pretty girl at you, which always makes any situation significantly better. The pretty girl introduces herself as a queen from an icy realm, and she demands shaved ice! Who are you to deny the request of a queen?? Learn more recipes, build your snacky empire, and find love in Miracle Snack Shop on Nintendo Switch!
Kaichu: The Kaiju Dating Sim
This game is just as ridiculous and adorable as it sounds! Who wouldn't want to play a dating sim about gigantic, man-eating monsters?? The only destructive thing these monsters are looking for is love and they're ready to prove it! In this game, you play as a kaiju named Gigachu, and you get to go on romantic dates and search for your other monstrous half in 6 other eligible kaiju bachelors (or bachelorettes, gender isn't super specified).
You'll be able to travel to 24 famous, romantic landmarks and meet up with the other kaiju, where you'll have to answer challenging compatibility questions to determine the fate of your love life. Depending on your answers, you could end up hooking up with the strapping, sexy kaiju of your dreams! In Kaichu, you can smash irreplaceable monuments, explore each of the unique endings, and be the upstanding romantic kaiju monster you always knew you could be! It's the perfect dating sim!
My Girlfriend is a Mermaid!?
You may think that this game's title is pretty self-explanatory, and you'd be right. This game is exactly what you think it is: a mermaid dating simulator. No one's ever complained about the abundance of mermaid dating sims in the world, and they're not about to start now with this one! My Girlfriend is a Mermaid may seem like just another run-of-the-mill mermaid dating game, but it's actually more complex than that, surprisingly.
You play as a young man, Hiroto, who has just moved back to his small hometown in the country. You soon begin to realize, however, that a lot has changed about your home since you left, including the people in it! Your childhood friend, who you were hoping to rekindle with, has suddenly changed into a mermaid; to make things weirder, she also has another close mermaid friend with short-term memory loss, and there's a shrine priestess with a severe case of dissociative identity disorder. You'll have to learn how to navigate through your old home and rebuild your lost relationships as best as you can in this romantic comedy, My Girlfriend is a Mermaid is one of the best dating sims on Nintendo Switch, hands down!
Later Daters
Later Daters is guaranteed to be unlike any dating sim you've ever played before. Are you tired of all the same big-boobed girls, cheesy scenarios, and story-convenient plotholes in dating sims? If you're done with all the same big-chested cheesiness that thrives in the gutters of the dating sim slums, then you need to download and play Later Daters! Later Daters is a dating sim that takes place in a nursing home, of all places, and it only gets better from there.
You play as a sweet, aging pensioner just looking for a bit of peace and love while enjoying your life's golden years. In Later Daters, you get to tour the nursing home as you please, chat with all the lovely residents, and even adopt a pet of your very own! This game is free of unnecessarily large bodily attributes (you know what I mean), cheesy dialogue (mostly), and all the annoying stereotypes of typical dating sims. Give it a download if this game piques your interest!
Arcade Spirits
Arcade Spirits is one of those timeless, inclusive games that not many will have an easy time forgetting. Arcade Spirits is a visual novel game set in a future world, a world in which the video game crash of 1983 never happened and arcades are more popular than ever! In this magical, futuristic world, technology is advancing exponentially, but the arcade business is here to stay! If you've ever missed the sticky, broken-down arcades of your youth, you definitely need to give this game a download.
You get to play as a new hire for a Funplex arcade full of people who are brightly colored and conveniently single! Navigating relationships while training for a new job may not sound like the most romantic experience, but stick with me on this one. Working in a futuristic arcade already sounds like the dream career, but when said arcade is filled to the brim with attractive suitors? It couldn't get any better than that! Explore unexpectedly dark mysteries while drowning in romance in Arcade Paradise!
Best Friend Forever
This game has romance AND dogs!! Who could ever want more than that in a game?? Best Friend Forever is the perfect combination of a pet care simulator and a dating simulator (don't worry, you're dating people, not the dogs. It's not that kind of game). If you still have fond memories of playing Nintendogs as a kid, this is the perfect game to give yourself a kick in the nostalgia.
In Best Friend Forever, you can adopt your very own dog and take care of them by feeding them, taking them on walks, bathing them, and more! You get to pet as many dogs as you want in this game, and then you get to pet their owners ;). There's nothing more rewarding than searching for love with your furry best friend at your side, and Best Friend Forever definitely gets it. This game is the only dating sim on Nintendo Switch that allows you to adopt a dog, find true love, and go on magical adventures in the city all at the same time!
Speed Dating for Ghosts
Speed Dating for Ghosts may be one of the weirdest dating sims on Nintendo Switch, but that doesn't mean it's not one of the best! This game is part comedy, part horror, and part romance, which isn't a combination of genres you see too often in games. Despite the impression the title may give you, this game is actually much more complex than you think.
Speed Dating for Ghosts isn't just another weird indie game that belongs in the clearance bin at GameStop. Speed Dating for Ghosts spins a beautiful, if somewhat comedic, heartbreaking tale of all of the lost souls stuck in the afterlife, seeking closure in the form of companionship. Get closer to any of the 14 eligible ghosts in this game and help them confront their pasts and their futures, whatever they may hold. Sometimes, going on dates with sketchy, non-corporeal characters is the best way to let the healing (and loving) process begin!
Boyfriend Dungeon
Boyfriend Dungeon has to be one of the weirdest and best games on this list. Despite what the title says, Boyfriend Dungeon isn't a game about keeping your boyfriend locked away in a dungeon, thankfully. Instead, this game is a boyfriend-themed dungeon crawler where you get to date your weapons! I have no idea who came up with an insane premise like this, but I know I want to shake their hand for it.
In Boyfriend Dungeon, you play as a young protagonist who just wants to have a peaceful summer living rent-free in your cousin's old apartment. Unfortunately for you, your cousin thinks you're a loser who needs to get laid! Your cousin tasks you with venturing down into the resident dungeon to clear out some meddlesome creatures, but what you find is much more intriguing than anything you could have imagined: hot, conveniently single warriors who can transform into various weapons! It's up to you to fight alongside these weaponed warriors and help them track down their enemies; falling in love along the way never hurt anybody, though!
Related: Top 15 Best Open-World Games on Nintendo Switch
If you want to add a little spice to your gaming experience, try playing any one of these games on this list, or try any of the other amazing dating sims recommended by GamerJournalist!